This guest post is by Barb, a waiting adoptive mother.
When my husband and I began the adoption process last year, we knew it would be met with frustrations such as not knowing when a match would happen—or even if it would happen.
What we didn't expect were the enormous delays we would face and the uncomfortable situations we would find ourselves in with our adoption social worker.
From early on, something seemed off. We were asked repeatedly during our visits whether or not we had paid the thousands of dollars for the home study, even though we had.
It seemed like the number one priority.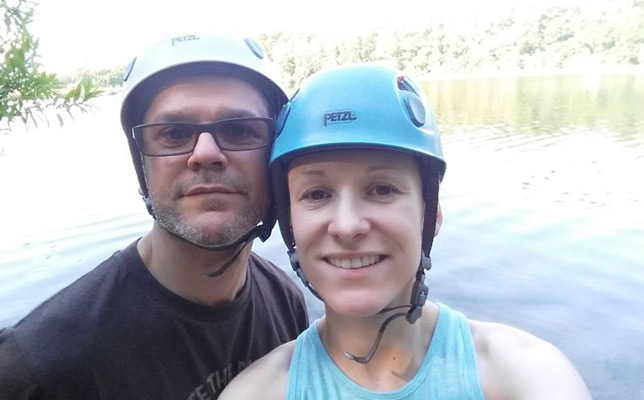 Once the home study was completed, which took longer than expected, we almost never heard from our social worker again.
Each time we had a question, our inquiry went unanswered. We emailed our worker at all three of the contact addresses we had on file and even copied the worker's assistant on the messages.
This continued for many months until we had enough. There is so much more to this story than I could ever find the patience to put into words.
However, all of this has caused unnecessary additional anxiety to the normal stresses that people feel when trying to adopt.
Here is what we learned and what we hope will help others avoid the problems that we faced with our social worker.
Take Your Time
Interview several social workers before settling on one. Even if you have to pay a consultation fee, it's worth every penny to find the right person. The extra time you spend looking around will pay off in the end. The last thing you want is to end up with long delays if you don't find the right fit.
Arm Yourself with Questions
Ask for a timeline of dates so you know when you can expect to meet at his or her office and when your home visit will take place. This is just a guideline but you should have a general idea of how long things will take. It will also show that you mean business.
Don't Drop the Ball
Always stay on top of things. Don't rely on your social worker to get in touch with you. If you have questions or concerns, speak up. Keep a file of every correspondence so you can look back on them and be sure of when things transpired.
It's hard to say goodbye to your social worker, but if—and when—that time comes, there are a few things to keep in mind.
Find a New Adoption Social Worker Before Leaving Your Existing One
Most social workers will gladly take you on as clients as long as they have the capacity to do so. Inquire about any fees that may be associated and ask about the proper procedure to make the transition. He or she will guide you step-by-step and it's actually quite a simple thing to do.
Update Your Contacts
If you have a profile on a provincial adoption registry such as AdoptOntario, contact them to inform them of your plan and find out if your new social worker will need to get in touch. Because your initial social worker would most likely have reviewed your information on the website and activated your status, it's important to know whether or not he or she will be able to revoke that information or have an effect on it.
Collect Your Belongings
If the social worker you are saying goodbye to has your photo book, pick it up before you cut ties. This is rightfully yours but you may have a more difficult time getting it after the fact. Also, make sure you have your home study and any other important documents.
Read Your Contract Again
It's easy to forget what you signed way back when. Go over the contract before you leave. The agreement may specify certain steps you will need to take.
Go For It
Once you have all your ducks lined up, break up with your social worker. Always do this in writing and preferably via registered mail. Retain a copy for your records. Keep it professional and avoid making it sound personal.
Waiting to adopt is challenging to begin with and you don't need anything getting in the way of your dream to grow your family. Always know that you're never stuck and there is always a plan B if plan A doesn't go, well, as you planned.
Barb lives in Toronto with her husband, Tony, and their awesome dog Gretzky. She is "officially" waiting to adopt and hopes that her experience can help other hopeful adoptive parents.