Here's what you'll need to create your profile:
Proof of Private Adoption Home Study: Either a digital copy of the first and last page of your home study or a letter from your adoption professional. This is for our files only and will not be part of your profile or be shared publicly.
Letter to Expectant Parents: A short summary of you, plus filling out the following sections: "About Us," "Our Home and Community," "Our Thoughts About Parenting and Adoption," and "Final Thoughts." Not sure what to say? Here are some tips.)
Photos: A large main photo for the top of your profile and 10, 20 or 30 additional ones, depending on the plan you've chosen. Need help choosing? Here are some tips.)
Quick Facts: Assorted biographical information about you, your interests, preferences for a child, etc.
Contact Information: We suggest a dedicated email address e.g. JohnJaneAdopt@gmail.com and/or your adoption professional's contacts)
Your subscription will begin when you register so be sure to have all of your material ready to go.
Questions? Check out our Frequently Asked Questions or email us at info@canadaadopts.com
Return to the registration page.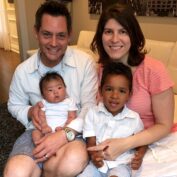 Revocation period is officially over! And extra amazing that we connected through your site! I never would have believed it if it didn't happen!! Thank you so so so much for having us – and for being so nice throughout this whole process.
We have found a match – thanks to the Canada Adopts platform! Wooohoo!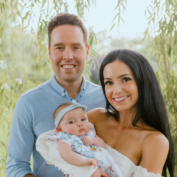 Thanks so much for helping making our dream come true!