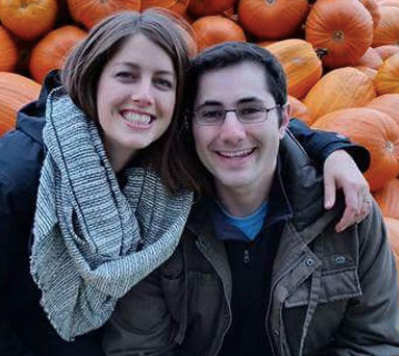 Hello / Bonjour!
We are Paule and Jeff, a nature-loving, animal-loving, bilingual, husband and wife duo living in Sudbury, Ontario. We both met in University and have been together for 10 years, married for 5 years.
We both work as engineers, and are active volunteers for our community animal shelter. We own a house near downtown Sudbury where we live with our two cats. Our neighbourhood has great French and English schools nearby, and we are in walking distance to lakes and parks.
Quick Facts
Paule
Age: 36
Ethnicity: White
Religion: Other
Profession: Engineer
Education: Bachelor Degree
Interests: Horseback riding, hiking, camping, etc.
Jeff
Age: 33
Ethnicity: White
Religion: Other
Profession: Engineer
Education: Bachelor Degree
Interests: Woodworking, camping, guitar, etc.
Our Community
Years Together: 10
Province: Ontario
City: Sudbury
Neighbourhood: Urban
Pets: Two cats
Child Preferences
Age: Up to 2 years
Gender: No Preference
Ethnicity: No preference
Special Needs: Open To Discussion
Type of Adoption: No Preference
About Us
Paule grew up on her family's farm 30 minutes away from our house with her mom and dad, sister, dog, cats, and horses, after coming from Elliot Lake, where she was born. She spent most of her time horseback riding, teaching riding lessons, and playing sports. We continue to spend time at the family farm where Paule still has her childhood pony.
Jeff grew up in Sudbury with his mom and dad, four brothers, sister, dogs, and cat. He spent most of his time playing sports, exploring the trails on his bicycle, playing guitar, working on computers and perfecting his skills in construction.
Together, we really enjoy activities in nature such as hiking, camping, and skiing. We also love spending time with our friends and family, playing sports, doing home renovations, cooking and baking, and playing music.
Our Home & Community
We have always wanted to raise a family together, and have always had an interest in building our family through adoption. This desire has grown since we began fostering children in 2019. Paule has been able to see first-hand the happiness that adoption brings, growing up with family who were adopted like her dad and three younger cousins. We would love to be able to share our life and adventures with children, as we have so much love and attention to give.
Given our very large extended families with many cousins, nieces, and nephews, we can be sure that there will be no shortage of family members to play with! We are fortunate that both of our families live nearby and are always there to offer support when needed. We always look forward to family gatherings on Sundays and holidays where we can catch up and celebrate together.
Our Thoughts about Parenting & Adoption
For us, supporting children's interests and hobbies, encouraging outdoor activity and play, and promoting education are the foundation of our values as parents. We believe these help support mental health and well-being and it is our priority to raise happy, confident and kind children. We will do everything we can to be fully supportive, both emotionally and financially. We are already actively saving money for post-secondary education, activities, and family vacations.  Self-identity is also very important to us, and ideally, we hope there will be communication between both families, and/or access to their birth family information to identify with their roots.
Closing Thoughts
Thank you for taking the time to get to know us! We hope this introduction has helped give you an idea of who we are. If you have any questions or would like more information, please reach out!
Nous vous remercions à l'avance pour votre intérêt.