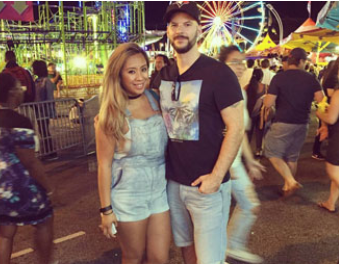 Dear Expectant Parents, thank you!!!
Thank you from the bottom of our hearts for taking the time to consider our profile. We hope that it gives you an idea of who we are and the hopes and dreams we have for our future family. Please know that we can provide a warm, secure and caring upbringing for your child, and we truly hope that you find the perfect match in us, and our loving home!
Quick Facts
Michelle
Age: 39
Ethnicity: East Asian
Religion: Catholic
Profession: Events Manager
Education: College Diploma
Interests: All Sports - both playing and attending sporting events, Cooking, Performing Arts, and Concerts
Luka
Age: 35
Ethnicity: East Asian
Religion: Catholic
Profession: Information Technology Senior Manager
Interests: All Sports, Music, Gaming, Movies and Concerts
Our Community
Years Together: 14
Province: Ontario
City: Toronto
Neighbourhood: Urban
Pets: Our 2 sweet furbabies - Cosmo & Stella (both Chihuahuas)
Child Preferences
Age: 0-6 Months
Gender: No Preference
Ethnicity: Caucasian, Asian, Mixed Race
Special Needs: Open To Discussion
Type of Adoption: Open
About Us
Fourteen Years ago we met each other and have been inseparable since. Our relationship has grown and flourished through the good times and the not so good times. We've learned so much about what a strong relationship takes throughout the years and how important it is for the both of us to show love, have each other's backs no matter what and to always have open lines of communication with one another.
When we got married 11 years ago, we knew we wanted to have a family one day. With the both of us coming from large families, Luka being the youngest of 5, and Michelle being the youngest of 6, we had hoped to continue the tradition and have a large family of our own.
But God had other plans for us. With years of infertility struggles, enduring some of the toughest times of our lives, we never gave up hope and knew that one day our time would come, some way, somehow…
As you read on you will see what life is like with us. We love to be active together, attend sporting events and travel to wonderful destinations together, like Hawaii, Europe and the Caribbean!! We often spend quality time with our family and friends both in the city and in the suburbs, and we cannot wait to share all of these wonderful experiences with your child! We have a lot of love to give and are eager to start our family!
A little About Luka…through Michelle's eyes

Luka was born and raised in Toronto and comes from a tight-knit family of 7. Luka and his family are passionate Croatians and take great pride in their culture and heritage. He is a true family man and shows extreme respect and love for his parents and siblings in his own ways.
Luka is an introvert. Very kind, gentle and observant. He is a strong role model, is one of the most dependable people I know and always he always follows through on promises. He is a manly man, who has a heart of gold and is the true depiction of a big teddy bear!
As much as he is serious, he is equally goofy, but usually around those he feels comfortable with. He has a side that not many see, and I am lucky to witness and be a part of that on a daily basis. He loves to sing and prance around the house, busting out in different dance moves while playing endless amounts of songs from his large collection of music.
A Little About Michelle…through Luka's Eyes
Michelle was born in the Philippines and came to Canada when she was only 6 months old. She grew up in an extremely tight-knit family of 8 who loved to celebrate everything and anything. Her and her family loved to entertain friends and other extended family members at their home – and that hasn't changed. She has continued on that tradition by hosting the best parties, with the best food and the most creative themes. She is a lover of life and lives it to the fullest!
Michelle is an extrovert. She is upbeat, bubbly, cheerful and active, and has tons of energy, and tons of love to give! She has many different groups of friends and has no problem striking up a conversation with strangers. As a child she played basketball, volleyball, softball, soccer and track & field. She was quite into the arts and was in multiple school plays and musicals as a child and adolescent. She loves the outdoors whether it is through biking, hiking, swimming or camping.
She loves to be goofy while singing and dancing and you can usually hear her belting out songs while she is cleaning or in the shower. Michelle loves exploring new things and can be spontaneous and fearless at times. She loves to travel and learn about different cultures. She is also a huge sports fan and is extremely passionate about Toronto Sport teams, she is a true fan with tons of team spirit!
Our Home & Community
We live in a 1200 Sq ft 3-bedroom Condo in the city, in a neighbourhood filled with young families. Our home is very welcoming and cozy with an open main area where we enjoy sharing quiet time, or entertaining, or cooking up a meal. It is full of modern and comfortable furniture and is filled with bright lighting, floor to ceiling windows, a great view of the skyline and decorated with photographs of vacations, special occasions, and cultural artifacts from our travels.
We are fortunate to live in a condo that caters to families. From the large indoor pool, games room, bowling alley, gym, theatre room, rooftop party room and a social committee that plans the best children's events, we are able to provide a large variety of activities to your child within the vicinity of our home.
Our neighbourhood has many services close by including well known hospitals which is where our family doctor practices, our dentist, eye doctor, many grocery stores, coffee shops, restaurants and farmers markets in the summer. We are close to the lake, community centres, schools and are close to lots of different cultural festivals that happen in the city. Our home faces a city park that is always bustling with families and kids. There is also a large community of families who stay connected via social media to plan playdates, meetups, and daily outings with one another. Luka and Michelle cannot wait to be able to join in on all the family fun!
Our Thoughts about Parenting & Adoption
We have been reading, taking courses and enthusiastically preparing ourselves for the possibility of meeting you and we look forward to finding out the hopes and dreams that you have for your child. We hope to encourage an open adoption with you, your child and your family but we understand if this is something you are not comfortable with and we will respect that.
We look forward to developing a relationship with you through letters, pictures, emails and visits, if this is what you would like. We plan to make a life-book for your child that will include pictures of you, if you wish, so that we can answer your child's questions about you and encourage them to explore this part of their heritage. We will always be honest with your child about their adoption and can ensure that your child knows that the decision you made for your child was made out of pure love for them.
Our Parenting Style & Beliefs…
We both share the same parenting beliefs in that we want to foster communication and love with your child and try as best we can to understand their needs, so we can best meet them. We have both learned through our own families that conflict can be addressed through compassion, understanding and unconditional love. We strongly oppose physical punishment of any kind.
As your child grows, we will encourage them to pursue whatever dreams and aspirations will bring them joy. As a couple, we believe that our differing educational and career paths have shown us that people can display their intellect and creativity in many different ways. We would encourage your child to strive for their best in school and in play, but we will never push them beyond their capabilities or comfort level.
We are committed to being a part of your child's life through the good and the bad and will help them to stand up if they get knocked down. We will provide many opportunities for your child to grow into his or her full potential. We will introduce them to lots of different types of activities including music, sports, the arts and dance, and we will allow them to choose the ones that they enjoy doing the most. We are excited to be cheerleaders for them on the sidelines!
We will encourage travel and life exploration as much as education and work ethic. But most importantly, we will encourage your child to follow their dreams and to pursue happiness, with the knowledge that we will support them 100%. Our love and support will be unconditional and everlasting.
Closing Thoughts
We sincerely hope that you made it this far in our profile, with good feelings building, as you read all about us. We want to thank you again for considering us as you work through the loving placement of your child and hope that we have the honour and privilege of meeting you someday soon so we can share in this journey together. We believe that fate brought us together as a couple and we hope that fate will prevail once again and bring you and your child into our lives.
WITH LOVE & RESPECT,
LUKA & MICHELLE