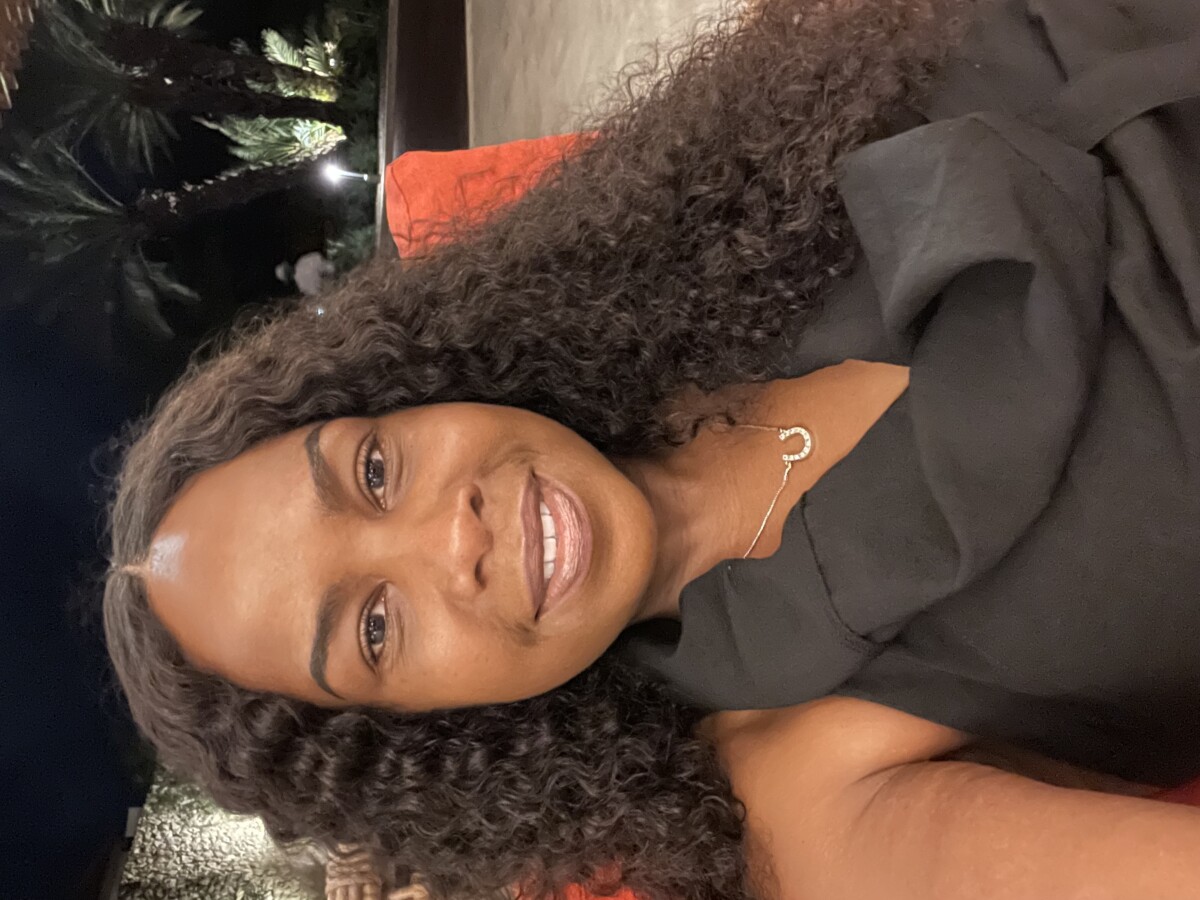 Hello! I want to thank you for taking the time to read about me. My heart goes out to you as you make what may be one of the biggest and most difficult decisions of your life.   I hope the snippet of my life below will give you a glimpse of how I value my family, my friends and my life, and how much having a child or children through adoption will absolutely fulfill my lifelong desire to be a parent.
I hope that we will have the opportunity to connect through a shared journey, and you will entrust me to love care for your child.
Quick Facts
Mellanie
Age: 42
Ethnicity: Black
Religion: Christian
Profession: Forensic Scientist
Education: Bachelor Degree
Interests: Cooking Travel Dancing Games (board, video, card) Walking and hiking
Our Community
Province: Ontario
City: Oakville
Neighbourhood: Suburban
Other Children: No
Pets: None
Child Preferences
Age: No Preference
Gender: No Preference
Ethnicity: Black, Mixed race
Special Needs: Open To Discussion
Type of Adoption: No Preference
About Us
I was born in Mississauga, Ontario, as a middle child and only girl sandwiched between an older and younger brother.  Us three siblings are very close. My older brother is an Architectural Project Manager and my younger brother is a Doctor. I am also an aunt to the most amazing niece and nephew.  My friends and family are excited to see me become a mother, as I have been a loving auntie, God mother, and babysitter to their children over the years.
Full time, I am a Forensic Scientist for the Ontario Government. I have been in Public Service for thirteen years, in roles of progressively increasing responsibility.  Part time, I am a Clerk on a combined Maternity and Paediatrics Unit in a local hospital, and have been there on a part time basis for fourteen years. I work part time not because I need to, but because I love the people I work with and I love being a part of the excitement of new lives and families being created. I have established a rapport with several of the most respected paediatricians, family doctors and specialists at my hospital. A definite perk working here. Spending time with both family and friends is now a priority for me.  I worked quite a bit in my twenties and thirties. Once I decided that I wanted to start a family of my own, I re-calibrated my work-life balance.  I plan to resign from the part time job when I become a parent, but keep all of the resources and connections in my back pocket!
In my spare time, I love to travel. I have been to several Caribbean islands and ventured across Canada, the United States and Europe. Travel provides a way to explore different cultures, foods and ways of life, that I hope to continue to experience with my child or children.
I love to attend cultural and sporting events, including Toronto Raptors basketball, Blue Jays baseball and Toronto FC soccer teams.
You will hopefully notice that there's a lot of smiles and laughter in these photos. I love to laugh. And I love to make those around me laugh. The sillier life is, the better we can manage the trying times. I just can't wait to hear the joy and laughter of a little one fill my home!
Our Home & Community
I live in Oakville, Ontario, a suburb located 30 minutes west of Toronto. I own a spacious, two-storey, three bedroom detached home in a culturally diverse neighborhood close to great schools, parks, trails and community centres.  My home has a fenced-in backyard.
The local hospital where I work part time is within a five-minute drive.
Several childcare options are within close range, including a doting grandmother!
Our Thoughts about Parenting & Adoption
I was more of an arts and academic person growing up (enrichment classes, playing the piano and bass clarinet), but I will endeavour to ensure access to both arts, sports and fitness for my child or children, so they can remain healthy and active both physically and mentally.  Education will also be an important component of my child's life. Not just through books and applied knowledge, but through life experiences learning about compassion, kindness, community, humility, resilience and adaptability.
Being cognizant of potential racial and cultural challenges and how to deal with them will better prepare them to deal with the highs and lows in life.  Having a broad depth of cultural diversity in my family and friend circle is advantageous not only because of the incredible people they are, but also to surround my child with successful role models to emulate and learn from.
I am willing to embrace any level of openness you choose. I think it is vital for children to know their siblings and any extended family members, if that is in your plan. More love can only be a good thing.  Talking with my child about who you are, and how you were able to give the most amazing of gifts to a stranger, can only serve to reinforce their sense of belonging and confidence.
Closing Thoughts
From as far back as I can remember, I have always wanted to add to my family through adoption.  This also includes you, to whatever extent you would like, through whatever level of openness you desire.  As you navigate the difficult times and decisions, please don't hesitate to reach out, so I can answer any questions you may have to feel confident that you've chosen the right person and family for your child.