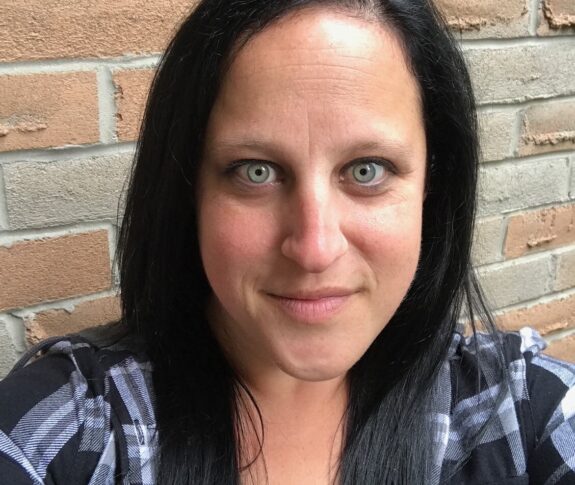 The journey you are embarking on is probably one of the most difficult and trying challenges in your life. Yet despite it all, you selflessly push through your own choices to make the best decision for the interest of your child and their future. To place a child for adoption is the greatest act of love and sacrifice a mother can make. So I want to thank you for having the strength and unconditional love for your child to journey along this path, wherever it may lead you both.
I feel honoured and privileged that you have taken the time to get to know me a little and see whether I have what you want to give your child so they can live the life you wish for them. I have created this profile to share a bit about myself and provide you with some insight as to who I am and what type of safe and loving home I am able to provide for your child.
Quick Facts
Lisa
Age: 37
Ethnicity: White
Religion: Jewish
Profession: Manager, Autism Services
Education: Masters Degree
Interests: Spending Time w/ My Nieces, Hiking, Travelling, Concerts/Festivals, Road Trips, Figure Skating, Spending Summers in North Bay, Winnie the Pooh
Our Community
Province: Ontario
City: Thornhill
Neighbourhood: Suburban
Pets: 2 Miniature Dachshunds (named Max & Stella)
Child Preferences
Age: Up to 2 years
Gender: No Preference
Ethnicity: White
Special Needs: Open To Discussion
Type of Adoption: Open
About Us
I am Lisa. I am a 37-year-old, proudly single woman who is an adventure-seeking, animal-loving, and compassionate person. I have dedicated my life to being the best woman I can be, with a focus on making our community a more inclusive and accessible space for everyone.
As a child, I attended Jewish day school and, at a young age, I was introduced to the concept of "Tikun Olum," which roughly translates to "heal the world." This notion has stuck with me and has been my driving force for who I want to be. I feel strongly that I was placed on this earth to make a positive difference for those in need, and I have dedicated my life to finding ways to help others. Whether it be through my advocacy work, my career in autism and developmental services, or simply volunteering for a cause in the community, the act of giving back has continuously provided me with the fulfillment that comes from knowing my purpose in life. This is a very important value that I would certainly want to share with your child.
I like to spend my free time with family and friends. I enjoy going to concerts and outdoor festivals in the warmer months, skating and snowboarding in the colder months, and I go on road trips and attend musicals and theatre all year long. Just being with the ones I love, regardless of the activity, is what brings me joy in life.
I speak English, Hebrew and Adapted Exact-English Sign Language, and I would love to teach all of these to your child. I also hold 4 degrees (2 undergraduate and 2 graduate). I studied History, Sociology, Political Science, Policy/Governance, and Critical Disability Studies. I have worked in the developmental services sector for more than 20 years, and for the past 4 years, I have worked as a manager within Autism Services, overseeing our agency's School Support Program.
But first and foremost, I dream about becoming a mother and parenting a young one with every ounce of my being.
(Profile book available upon request)
Our Home & Community
Your child will be welcomed into a 4-bedroom detached home in the heart of Thornhill. My mother lives with me, so your child will have a full-time grandma who will love and dote on them as well. I also have 2 dogs, 8-year-old fur siblings Max and Stella. I told them a new baby may be coming, and they whispered to me that they will love and protect your child, sharing their unconditional love with your little one. My home is situated in the same quiet suburb where I have lived for most of my life. It has lots of space for your child to play, learn, and grow, with a nice yard, where your child could jump in the snow with the pups in the winter, and a nice above-ground pool to swim in during the summer months. We also have a flourishing community around us, with lots for children to do. We live a 2-minute walk away from the closest elementary school, which has a tennis court and parks attached, and our house backs onto a shared field with a high school and a community centre that offers an indoor pool, an outdoor skating rink, soccer fields, baseball diamonds, a park, and a big splash pad.
In summertime, many weekends will be spent in our home-away-from-home, North Bay. Being up in Northern Ontario is something I look forward to every summer. From April until October each year, I like to spend as many weekends as possible in North Bay, Ontario. Being in the fresh air, within a quiet community, would be a great atmosphere for your child to spend their summers. When a person is surrounded by wilderness and water, there is a happiness that takes over the soul. There are so many happy summer memories to be made there as a child: hiking, building sandcastles at the beach, playing at the lakeshore splash pad, riding on the carousel by the bay, or just taking in a movie on a rainy day. Do you think this is something you would like for your child?
Our Thoughts about Parenting & Adoption
Adoption has always been part of my plan, for as long as I can remember. When I was a child, my mother introduced me to several women in her circle who had adopted a child, and that introduced me to the world of foster care, kinship, and adoption. From that moment on, I knew that one day I would want to welcome a child into my family through adoption. It was important to me that I would be established in my career, have a stable income, and have a job that provided security, as well as the protection of a benefits package and life insurance for the child who would one day be mine. I finally reached that level of stability several years back, and that's when I began to think about starting a family. As it turns out, I am now incapable of having a biological child. This is not something I grieve; rather, I view adoption as something I feel blessed and privileged to be able to do. I want to give you the security of knowing that I am available to create a stable, loving, and enriching environment for your child, so that this child will grow up to meet their full potential, achieve their biggest dreams, and become a strong, independent, and successful adult who will enter a world with endless possibilities available to them.
There are certain values that I hold near and dear that will guide many of my parenting decisions. To start, I think the most important thing a parent can do for a child is to be present. I grew up with an absent father, but also with a mom who was incredibly dedicated to us. While life was hard at times growing up, I ALWAYS knew my mother loved me. My mother was the most incredible parent and she was always present. She always gave me the best opportunities in life, and through every hardship I survived, she was the one constant person in my life championing me, pushing me, and creating endless opportunities for me to thrive and grow. I will provide your child with the same incredible upbringing that was afforded to me, and I will strive to be the kind of mother that my mother was to me. I will always be there for your child because there is no better feeling for a child than when they look out into the crowd and see their mom sitting there cheering them on.
Education is important to me, as you can see by the fact, I have 4 degrees. It has given me the freedom to live a life that is full and flexible. I would provide your child with every educational opportunity in their life. From their early days, I will always be available to help with homework, find what works to help them learn, and pay attention in order to discover their passions. I will be there for every school event and meeting, and I will always be in your child's corner, cheering them on and helping them find positive ways to enjoy what the world can teach them. It would be my privilege to provide whatever it is that excites and motivates your child to learn and to build the life they dream of.
When it comes to my parenting philosophy, it is always going to be about quality, over quantity. Yes, I hope to be able to raise a child as a single mother. For some, placing your child with a single parent may seem like an impossible option. However, I assure you that 100% of myself will be committed to always being present and involved. What I can offer as a single parent is a lifetime of dedication and attention/focus to your child. A home where there will be no disagreements on big life decisions and where there will be one adult making decisions that are in the best interest of the child.  I have a fantastic career that affords me the flexibility to work from home when I need to, the capacity to alter my schedule as needed and a great package of leave days (including 7 sick days for when employee's children become ill) to take time off throughout the year to be present for everything. I also have an amazing support system with a maternal grandmother (my mother) who will live in the home and will be available to that child 24/7. I came from a two parent home where only one parent was present and I am a testament to the fact that a committed single mother, who always prioritizes her children over everything else, can create a nurturing and positive home where children can thrive (just as can be done in a tw0-parent home). I am confident that I have the skills, the resources and the endless love to support a child and provide them with a life of endless opportunities. I hope you will consider placing your child with a single mom who will be present, be able to advocate well and who will devote her whole life to raising your child to become a successful, independent, happy and confident adult.
Closing Thoughts
You and I – Together I want you to know that if you choose to place your child with me, I would see this as two families coming together to support each other and make the best environment for that child to grow in. I have always believed that openness is incredibly important in adoption, and I want your child to grow up knowing who they are and where they came from.
Also, I want you, as their first mother, who has made the incredibly selfless decision to place you child for adoption, to know your little one too. A child placed with me would know that ALL the people in their lives who love them. While you may be feeling overwhelmed or isolated right now, with me, you will never be alone. They say it takes a village to raise a child, and I envision that village including you, in whatever capacity you are comfortable with. Whether it be letters, photos, a visit, or an annual family summer bar-b-que, I hope to build an open relationship that works for everyone, giving your child the feeling than an entire community of people has their back. With all of us working together, your child will know love from the moment they are born.
Thank you again for thinking of me as a possible Mom to your child. And please know that I am always here for you.