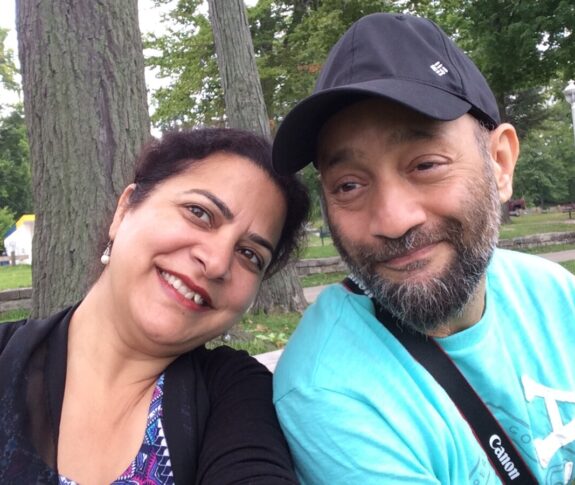 We are happily married for 26 years and after testing and trying every option for conceiving we have finally decided to go for adoption. We are trying to adopt for the last 10 years but still, we are keeping some hope that one day we will find our child who will bring happiness to our life. we hope that after reading our profile, you will feel confident that your child's future will be safeguarded by a couple who is determined to provide everything best. We want to assure you that we will surround them with lots of love and affection, and give them every opportunity to fulfill their dreams and explore their passion. Our family is kind, welcoming, supportive, respectful, caring, and loving. We respect your decision for choosing us for your child. We would be greatly honoured and fortunate if you would consider us as future parents of your child. This life-changing moment will be taken as almighty's will and served with every possible effort in upbringing the child to a great human being. We look forward to hearing from you.
Quick Facts
Jatinder
Age: 53
Ethnicity: South Asian
Religion: Other
Profession: Engineer
Education: Other
Interests: reading, gardening, travelling, cooking, eating foods from different cultures, decorating house, Gym, social gathering, listening music
Gurinder
Age: 49
Ethnicity: South Asian
Religion: Other
Profession: Teacher
Education: Masters Degree
Interests: reading, teaching, cooking, stitching, travelling, yoga and meditation, social gathering, listening music
Our Community
Years Together: 26
Province: Ontario
City: Brampton
Neighbourhood: Suburban
Other Children: no
Pets: no pets
Child Preferences
Age: No Preference
Gender: No Preference
Ethnicity: Sikhism
Special Needs: Mildly Correctable
Type of Adoption: No Preference
About Us
Both of us belong to humble family backgrounds. It was a traditional arranged marriage with similar values and social strata. Gurinder has done post graduation in Environment and graduation in education. Currently, she is working as a teacher with Peel District School Board. She is multi-talented and inclined towards artwork and crafts. She is a proud teacher and loves her job. Jatinder has an Engineering background and working in the auto Industry. Our life had a good start with similar interests and values in life. We both found happiness in each other and life carried on like a blessing. In 2005, we both decided to immigrate to Canada for a better life. We love spending time together and always excited to travel and explore new places. We have been lucky to have seen so much of world together with our friends and family.  From Asian countries to Europe and North America to Caribbean islands, we had a wonderful time together. These memoirs always encourage us to do whatever it takes to have a child in our life. God has already showered his blessings upon us but the addition of a child will make it complete as we both are passionate about kids.
Our Home & Community
We live in a four-bedroom detached house. We have a large backyard which is very beautifully maintained by us. We believe that it will be perfect for raising a child. During summer we spend a lot of time there. BBQ, planting, cutting grass, listening to music, spending time together. We both belong to close-knit families with similar values and backgrounds. Jatinder has one brother and one sister. Both have wonderful kids. His sister is happily married to an army officer. She is recently blessed with a grandson. His brother is also married and lives close by. He has 2 amazing sons 18 and 22 years old. Luckily they shower love and care whenever around. Gurinder has one brother and is blessed with 23 years old daughter and 16 years old son. Both kids are so lovable that hardly any weekend passes without talking to them as they live in India. Jatinder's mom is living at his brother's house but visit our place on regular basis. Gurinder's mom also visit us every year from India.  Our parents' support is imperative in terms of what great parents would expect from their grandchildren. We are lucky to have very good friends. We usually have social gatherings during weekends, summer, or winter break.
Our Thoughts about Parenting & Adoption
Life is full of surprises, ups, and downs and sometimes out of control too. We both strongly believe, "If it is to be, it is up to us." God has given us enough courage and wisdom to face the realities and cruelties of life. Hope should be the way of life. We have gone through numerous infertility treatments without success and eventually decided to go for adoption.  For both of us, adoption is a love-filled path that took us to become parents. It will change our life for the better and we will be thankful and respectful for the loving choice on birth mother made to give her child the best possible life. We both love kids and always look for opportunities to be with them. Luckily our immediate family members, brothers and sisters, and cousins are blessed with kids. Family functions and get together give us chance to mingle and share others s experiences regarding what it takes to be proud parents. We have a strong feeling, if given chance, we will cherish every milestone of raising a child.
Closing Thoughts
We can not imagine the difficult choices you are facing now but we appreciate your decision and considering us as potential parents to your child . We wish you all the best while you make this important decision, and if you think we can be part of this we will be very excited to hear from you.
We want to thank you again for taking time to read our profile. We hope you will find us suitable in your search for adoptive parents.