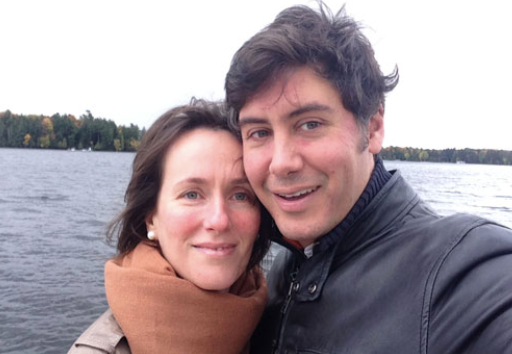 Thank you for taking a moment to look at our profile. We know that whatever it was that got you to where you are now has not been easy, and we truly respect the decision you are making to give your child a wonderful life.
We hope to give you a good idea of who we are and of the love we have to give to your child. Like all the other families you might be considering, we simply hope you see something about us that stands out and connects with you in some special way.
Quick Facts
Carl
Age: 43
Ethnicity: White
Religion: Spiritual
Profession: Consultant
Education: PhD
Interests: Reading, Snowboarding and Basketball
Hilda
Age: 44
Ethnicity: White
Religion: Spiritual
Profession: Investment Associate
Education: Bachelor Degree
Interests: Dancing, Cooking and Tennis
Our Community
Years Together: 6
Province: Ontario
City: Toronto
Neighbourhood: Urban
Child Preferences
Age: Up to 2 years
Gender: No Preference
Ethnicity: Caucasian, Caucasian mix
Special Needs: No
Type of Adoption: No Preference
About Us
After a couple of dates and many phone calls, we knew it was meant to be. We moved in together shortly after we met. That may seem short, but we just could not wait to begin our lives together. We are truly partners and best friends who support one another through everything.
We have ben together for 6 years now. Our attempts to start a family have had many ups and downs, but throughout we have stayed hopeful. Overcoming these challenges together has made us a stronger couple. We know that we were meant to be parents. In our dreams, someone like you is out there, faced with a predicament that you did not expect to be in, but feel a sense of comfort as you read on.
Hilda
I grew up in a loving family in a small country in Southern Europe. My child was a beautiful and a happy one. My summer vacations were spent with my grandparents and cousins by the Mediterranean Sea. I have a younger brother and I have always enjoyed taking care of him and helping him with his homework. After graduating from university, I decided to immigrate to Toronto and have been living here for almost 20 years. I love this city for its diversity and all the opportunities that is has to offer, especially when it comes to raising children.
I work in the financial industry and enjoy my job. It's very rewarding and to be able to help people from all walks of life with their financial needs. After work, I love to cook and host dinners for family and friends. I love dancing, reading, and traveling. I also love learning new languages. Growing up I learned English, French, and Italian. Education was very important in my family, and is something I continue to value. I am very thankful to my parents for always inspiring me to keep learning. I can't wait to pass on my love of learning to a child.
Carl
I was also born and raise in Europe. I grew up in a loving family with five brothers and sisters. I'm the oldest so I often took care of the younger ones, especially my younger sister Clara. Family has always been very important to me. Every weekend, I call my parents and siblings, and I visit them all at least once a year. I grew up playing many sports, like basketball, snowboarding, and surfing. I still love going to the mountains and to the beach. I look forward to sharing my love of sports and science with my children, and would love nothing more than to take them skiing or surfing.
I studied science for a decade in the US and completed graduate and post graduate degrees. I have lived in several parts of North America including California, Boston and New York. I am a business and technology consultant for a company known worldwide. I really enjoy my job, working to accomplish innovative technologies in Science and Business.
Toronto is now home. From all the places I have lived and traveled in the world, I love Toronto because it is a safe, diverse and inclusive city with many opportunities and it's a great place to raise children. I would love to provide the same opportunities of studying, traveling, and working abroad to your child.
Our Home & Community
Our neighbourhood
We life in a beautiful, vibrant neighbourhood right in the middle of Toronto with lots of young families, amazing parks, community centres, sports facilities, and great schools.
We love having everything in waling distance, from museums, to bookstores, to wonderful restaurants. It's city living at its best, with lots of nature all around!
Our travels and adventures
We love to travel, and have been very fortunate to see and explore many destinations. We are excited to continue this tradition with a child and can't wait to share our experiences with him or her. We are big fans of Europe and together we have been to Italy and France. We have also gone to warm destinations such as Jamaica during the long Canadian winters.
Our families and friends
We are lucky to both have great families, with the most adorable nephew and godchildren to show with love. We have a close-knit group of friends we really enjoy hanging out with, both in Toronto and across the globe. They would describe us as being loyal, warm, caring, and reliable.
Family and friends are everything to us. Everyone has been extremely supportive in our journey to become parents and can't wait to welcome a new addition to the family!
Favourite Things …
We have a lot in common! We were both raised in Europe and have proudly chosen Canada as our home and are building our lives together. Between us, we speak many languages including English, French, Italian, and German.
We love reading, dancing, cooking and sports – especially tennis, basketball, surfing, snowboarding, and soccer.
We love eating out, watching movies, and going dancing (salsa and tango especially!) in the summers we cool down at our friends pool, and in the fall we enjoy all the patios this city has to offer.
Our Thoughts about Parenting & Adoption
We are positive people who are thankful and appreciative for our families, friends, and upbringings. We are kind, fun, loving and nurturing, and that is reflect in everything we do and how we live. We value openness, honesty, friendship, compassion, and empathy. These are the morals and values that will shape our future family.
We feel fortunate that we share the same values on parenting. We will do everything possible to make sure that we raise a child who feels unconditionally loved, valued, and secure. We feel childhood should be fun-filled, light, safe, and full of learning.
To us, raising a child will mean being present, being patient, listening, and giving unconditional love. We will encourage your child to have goals, and will provide every opportunity possible to reach his or her potential.
We were both raised in loving, happy, and stable families and we want to provide your child with the same love, support, and safety that we had growing up. We will be sure that they know the sacrifices you made for them out of all the love in your heart.
Closing Thoughts
Your story will be an important part of your child's story. We understand open adoption and we want to provide continuity for your child's story. We understand open adoption and we want to provide continuity for your child. We would be happy to have ongoing contract with you, which could include letters, e-mails, phone calls, and visits. What is important to us is that everyone involved is comfortable with these decisions.
We are so ready and excited for the net phase of our lives, becoming parents.
Thank you for taking the time to read our profile.
We are truly grateful that you are considering us for this beautiful gift. We hope this profile has give you a good sense of who we are and we look forward to the opportunity of meeting you very soon.
With Love,
Hilda and Carl