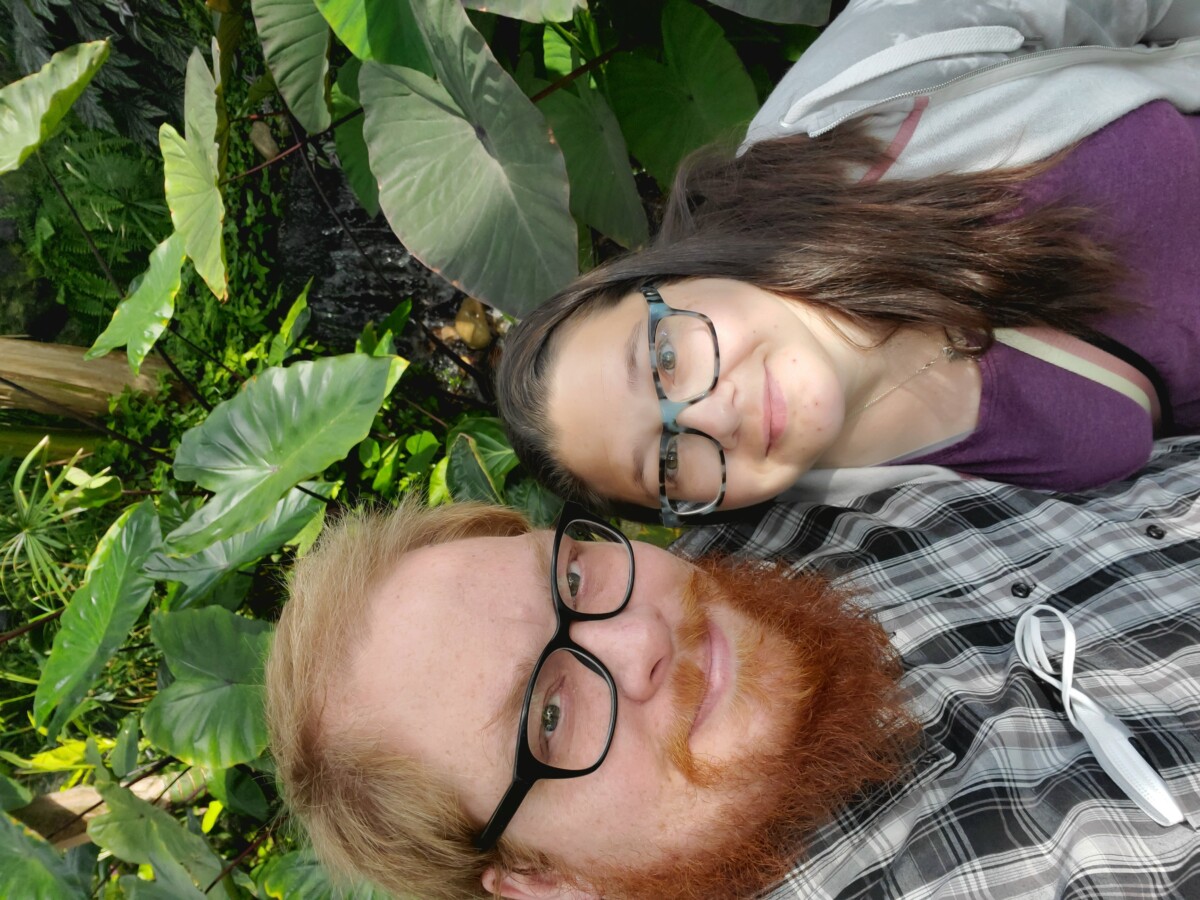 We are Adam and Nicole and we want to thank you for taking the time to learn more about us. Thank you for considering your options. We hope our story will help you in making your choice. Please know that no matter what you choose, we wish you and your child all the best. We hope this gives you a glimpse into our family. We look forward to meeting you.
Quick Facts
Adam
Age: 38
Ethnicity: White
Religion: Spiritual
Profession: Sales Manager
Education: College Diploma
Interests: In my down time I enjoy getting together with friends, going for dinner, heading to the movies, bowling or just relaxing at home with my pups and my wife.
Nicole
Age: 37
Ethnicity: White
Religion: Spiritual
Profession: Sales Associate
Interests: I can often be found cooking, baking, watching Netflix, spending time with our pups, getting a pedicure with Adam or just relaxing at home with our two pups.
Our Community
Years Together: 11
Province: Ontario
City: Keswick
Neighbourhood: Suburban
Other Children: No
Pets: 2 Amazing Dogs
Child Preferences
Age: No Preference
Gender: No Preference
Ethnicity: No Preference
Special Needs: Open To Discussion
Type of Adoption: No Preference
About Us
We originally went to the same High School in Newmarket. You'd think through all the path crossing we have done, especially having mutual friends, we would have bumped into each other a time or two throughout the years, but no! Life had different plans for us. We didn't meet until many years later when we were both on an online dating site. Adam sent a message to Nicole because she was geographically the closest to him. It worked better then we both could have imagined. We started dating and soon after bought our first home together, a home we have now had for 10+ years. In April 2013 we were married at a beautiful local church surrounded by our friends and family. In the years following our wedding, we hove enjoyed many vacations and adventures, and we are looking forward to many more in the future.
What Adam Thinks of Nicole
Now I get to try and sum up the love of my life into one cute and tiny paragraph…this should be fun. Let's start with personality. She is a super honest and loving person who has made me feel comfortable and relaxed since our very first date. If you are looking to find someone who will be more honest, more selfless or just plain love harder than Nicole I say to you, good luck. She is constantly putting others needs ahead of her own and her determination and heart continue to surprise me more and more every day. There is never a night that we don't give each other a kiss before bed and we never go to bed at different times. No matter what the day brings us, we start and end it together. I know in this world there is no better match for me than Nicole. She is my other half and any child in this world could not possibly ask for a more loving, caring and selfless person to call their Mom.
What Nicole Thinks of Adam
I admit it. I get a little mushy and sappy when I talk about Adam. I sometimes feel guilty when I do because I don't want people to think I'm bragging about him, but he really is pretty amazing. Now that doesn't mean he is perfect . . . we have our share of disagreements and he can drive me crazy some days, but I always know how lucky I am to have him. Adam can be friends with anyone, and even if he's in a bad mood he puts his best self forward. He is kind, generous, and the most dedicated and hard working man that I know. Throughout the years I have seen countless friends, family members, and customers look to Adam for advice because they know he can be trusted, and he will always do what's in their best interest. Overall, Adam is more than my husband, he is my best friend. I feel very fortunate to be married to him and have him in my life. My wish for Adam is to have the opportunity to be a father. There is no doubt he will be a great father and that we will make a great team as parents.
Adventures
Since the beginning of our relationship, we have been exploring new places, and meeting new people. Every year we try to take at least one trip, whether that be somewhere close to home like Niagara Falls or flying off to somewhere worm and sunny. We recently flew to Edmonton to visit some friends and to see more of the beauty that Canada has to offer. We have been very fortunate to have seen much of the Caribbean, Las Vegas, Mexico, and we have taken 2 cruises. We look forward to many more adventures with our new family.
Our Pets
We have two wonderful dogs that mean the world to us.   Darla is a Cairn Terrier mix and has more love in her tiny body then seems possible.  She will snuggle for hours, kiss you until you beg her to stop, and she is a dedicated and excellent therapy dog at our local nursing home.  Jaxon is a miniature schnauzer.  He is a sweet senior citizen, who is both blind and deaf, and gets lost in the house occasionally, and we wouldn't change him for the world.  We rescued our old man from Texas when he was 13(ish), from a kill shelter.  He was abandoned during a hurricane.  We couldn't have him living out the rest of his days anywhere but with us, in the comfort of a lay-z-boy and with all of the treats he can stand.
Our Home & Community
We live in a family-oriented neighbourhood, with many parks and trails, beautiful beaches along Lake Simcoe, and great schools within driving distance. Our home is a two story and has 3 big bedrooms, a family room, living/dining room, and a breakfast bar perfect for chatting while having a meal or cooking. Our favourite place in our house is our large family room because it is set up for family fun, and our balcony where we can relax and wind down for the day with a cup of tea.
Keswick is a small, quiet, quaint town.  Everyone is very friendly and it's just a normal day when you strike up a conversation with a stranger while in your driveway, or out for a walk.  Newmarket is just a town away with many shops and restaurants to experience. Our next door neighbors are both wonderful families and we hope they never move!  In our neighbourhood, it's not uncommon to find everyone helping out one another, whether it be cutting the lawn, snow blowing each others driveways, looking after the kids, or just keeping an eye on their house when someone goes on vacation.
Our Thoughts about Parenting & Adoption
It has always been in our hearts to have children, but having them biologically was never in the cards.  When I (Nicole) was born, unbeknownst to us, I had a very rare brain tumor on my pituitary.  I had surgery once we found out about it, and it was completely removed when I was 10.  I am totally fine now, and I lead a very productive and wonderful life.  The side effects of the tumor and its location though made it impossible for me to have children.  On my second date with Adam, I told him I couldn't bear children of my own, and he didn't miss a beat before he said, "ok, I have always wanted to adopt a baby anyway".  That was the moment I knew he would have my heart forever.
For us, adoption is a love-filled path. It will change our life forever, and for the better and we will are thankful and respectful for the loving choice you, the birth mother made to give your child the best possible life.  We are so blessed to be surrounded by our close family and friends and their children.  We are looking forward to introducing a child to their new cousins, their new forever friends, and their new boisterous and loving family.  With open hearts and minds, we look forward to showing your child the love and stability you would wish for them to have.
Closing Thoughts
We want to sincerely thank you for taking the time to read our profile and story. We are so excited for this journey after many years. We can't imagine how difficult this is for you, but we want you to know we are so incredibly grateful for the opportunity. If you're reading our profile, you're likely considering one of the biggest decisions of your life. Although we haven't met yet, please know that you are loved and supported on your journey to finding an answer. We are thankful for your willingness to learn about us, and we look forward to meeting you to discuss what our futures hold together. We have so much love and hope while waiting to expand our family.
Thank you for giving us the opportunity to share our love.
Adam & Nicole