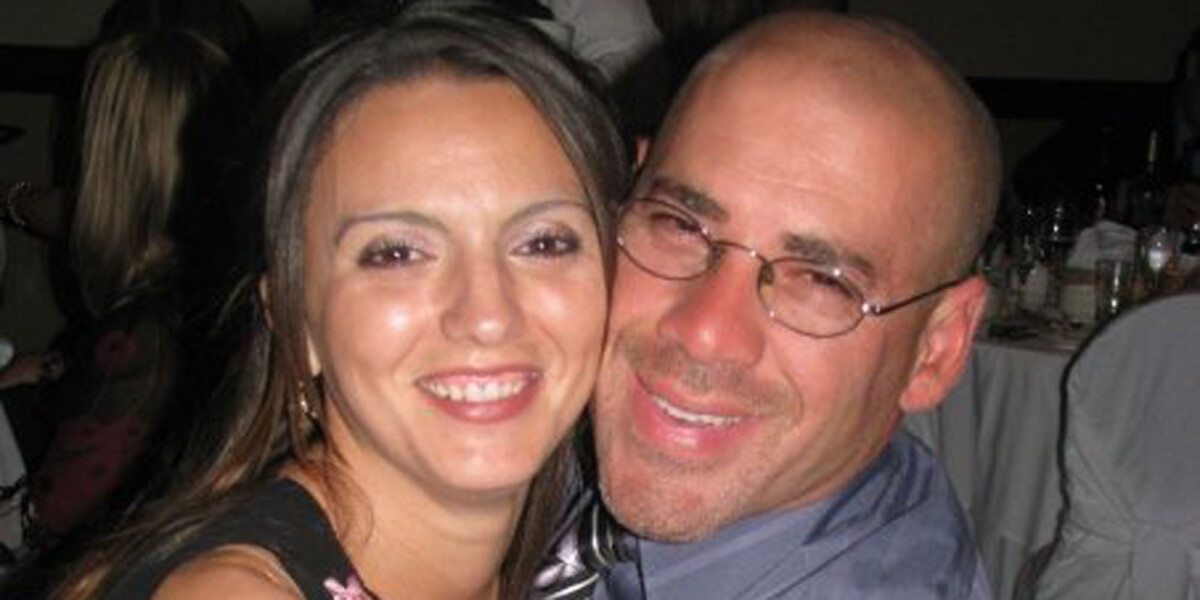 Diane and Tony are high school sweethearts who have together for more than 25 years.
Tony will tell you it was love at first sight. But Diane has a somewhat different recollection of those early days. She likes to joke that Tony eventually wore her down until she had no choice but to go out with him.
This loving Kingston, Ontario couple have two children, Antonio and Cristina, and are self-employed. They enjoy sports, traveling, outdoors activities, and hanging out with family.
And boy, do they ever have a family. Tony, who is of Italian descent, and Diane, whose roots are Portuguese, both come from large clans. When they travel, their family and friends usually take up half the plane.
For Tony and Diane, family means everything. Count them in for every birthday, holiday, vacation and special moment if it means sharing it together.
Another passion they share is soccer. But that's when their family ties are really put to the test. Let's just say you don't want to be in the same room with them when Italy and Portugal face off on the field.
Diane and Tony are hoping to adopt an infant up to two years old through open adoption and are open to all ethnicities and genders.
Learn more about them by reading their story below or visiting their adoption profile. And feel free to reach out to them. They would love to hear from you!
1. What led you to choose adoption?
We were blessed very early in our marriage with two children. Our lives became very busy with our kids, home and work so we decided to hit the pause button and enjoy the moment. A few years ago, we decided to complete our family and have another baby.  Diane became pregnant but sadly miscarried at 13 weeks. We were completely devastated and broken. After taking time to heal, we decided to try again but couldn't conceive. After many visits with doctors and specialists, Diane was diagnosed with unexplained secondary infertility. Having another baby would be impossible for us. That was a defining moment for us. All this time we thought that family was made up of biology. Family is actually made up of people who love, help and support each other and where sometimes biology is not relevant. That was the moment we knew adoption was our path to complete our family because adoption is love!
2. Did the decision to adopt come easily or was it something you had to think about?
After our defining moment, the call to adopt came naturally. We knew we wanted to love another child so deeply that adoption called to us.
3. What were the pros and cons?
We really weren't in tune with any pros and cons at the beginning of our adoption journey. We were very confident in knowing we had so much love to give and we wanted to share it with another child if we were blessed through adoption. So I guess there is a positive side: Having an overwhelming amount of love to give and wanting to share it. If there was a negative side I guess it would be this: Having an overwhelming amount of love to give someone who you are patiently waiting to still meet and who in turn is patiently waiting to meet you as well.
4. Do you remember what the tipping point was?
We are lucky that we are working with some amazing adoption licensees and agencies who support us on our adoption journey. In one rare incident that was not the case. Tony and I didn't fit into their criteria of what the traditional adopting couple/family should be. That was our tipping point. We were very upset about the fact that opinions and judgments were being formed about us even before they had the chance to meet us. If this agency had taken the time to know us, they would realized this wasn't the case. We are in fact an amazing, crazy, fun-loving, adventurous and supportive couple and family with a huge extended family that has the same qualities. Make sure to work with an agency or licensee who believes in you and supports you. Take the time to research which ones has your best interests at heart and work with those agencies and licensees. You have a voice so make sure you use it!
5. How did your children react to your decision to expand your family through adoption?
Totally Epic!  We are so proud of our kids on how supportive and involved they have been thoughout the whole process. Our son hopes it's a baby brother and our daughter is hoping for a baby sister. They have many plans and activities already planned.  It's really funny watching them argue on who will be right or wrong  when a child finally joins our family. Until then, they wait patiently as we do and eagerly await the call that we have been matched.
6. What's been the biggest surprise?
The biggest surprise is how much you grow as individuals as you wait to adopt. We've learned to be more patient as we wait quietly for the moment to meet our child. We've learned to appreciate the journey and the strength we need to have while waiting to meet our child. Your love as a couple grows as you support each other while waiting to meet our child. It's a marathon and when we finally cross that finish line we will meet our child!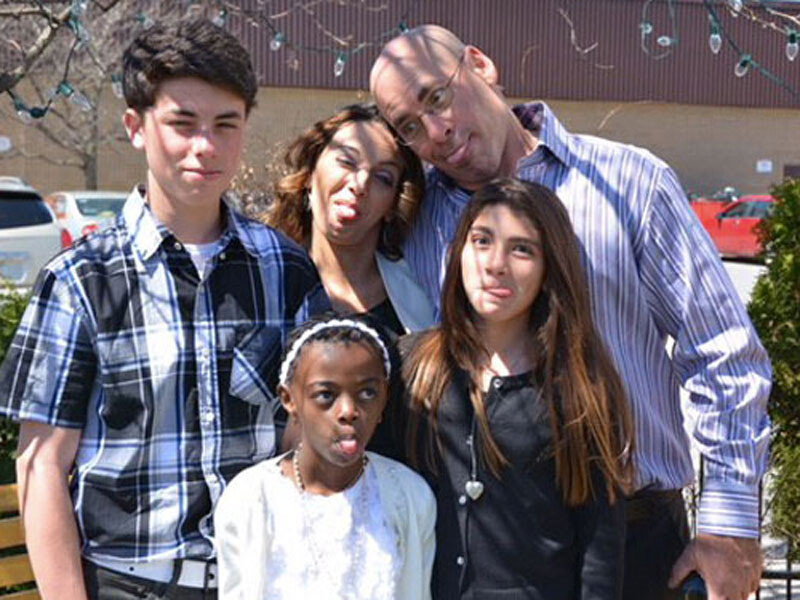 7. What's been the biggest challenge?
The biggest challenge so far is the wait and the strength to patiently wait for that call from the agency or licensee to say you have been selected and matched with a child.
8. What's been the best part of your journey?
Adoption is a long journey. We are very thankful that along this journey we have met some amazing and supportive people, like our adoption practitioner, licensees, agencies and other adopting couples. Many of them have now become close friends of ours and we enjoy doing things together. We would have never had the opportunity to meet any of these wonderful people if we never decided to adopt. We're very grateful for this!
9. What's been the worst part?
Waiting to adopt can be hard and frustrating. It's a rollercoaster ride with many highs and lows and twists and turns. We're trying to just enjoy the ride and hold on tight. Every ride comes to an end and this one will be worth it once we welcome our child through adoption. This will become part of our child's adoption story that one day we will share with them. So we try to enjoy it and embrace it!
10. What was it like to create your adoption profile?
Creating our profile was challenging. So much information about ourselves we want to share but not sure how to express it. Honestly, it's hard to talk about yourself. So it's best to take your time, research it and, most importantly ,have your family help you out. Adoption is about families coming together and supporting each other. It makes perfect sense to have them help you create your profile/letter.
11. What keeps you going during the wait?
We can honestly say the support of our family and friends keeps us going while we wait to adopt. Keeping busy is also a big must! You will most definitely have good and bad days—that is normal as you wait to adopt. It's important to know that the wait isn't forever and it does eventually come to an end. Stay focused on the light at the end of that tunnel.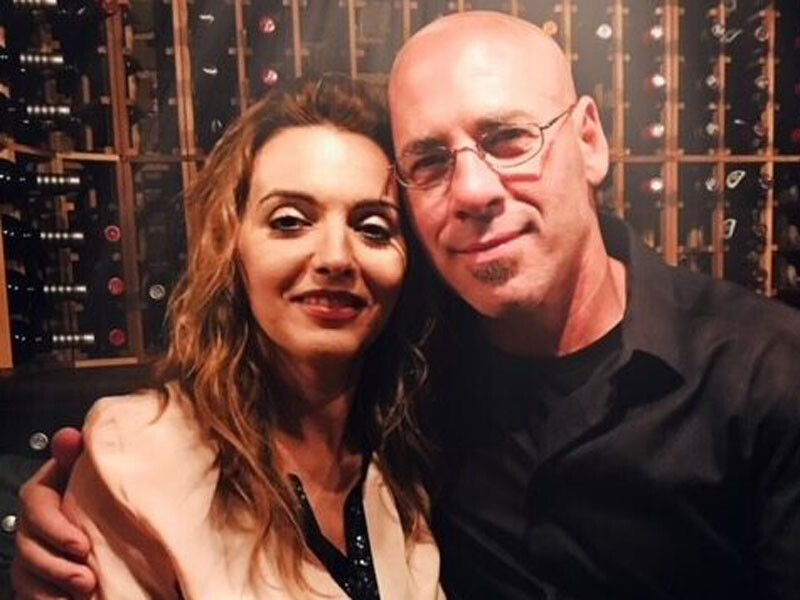 12. What's the one thing you would tell hopeful parents who are just starting out in their journey?
Waiting to adopt is the hardest thing to do. You need to trust the process and the universe because timing is everything. Ah yes, most importantly, remember to breathe!
13. Overall, has the process been easier or harder than you thought?
When we started our adoption process we were under the impression it would be easy. Many of our family and friends had successfully adopted, we knew no different. Document preparations, Pride training and enlisting with agencies and licensees—it was all frustrating at times and took time to complete. As you go along and begin to inform yourself and research things it becomes easier to understand. The hardest part of our adoption journey currently is waiting to be matched.
14. What are you looking forward to most after you adopt?
Each morning our day begins with a cup of McDonald's coffee and the hope that this will be the day we get the call from an agency or licensee that we have been matched. We have had dreams about how we'll react—will we cry or scream for joy when we hear the news and the realization begins to sink in that we have finally been blessed with a child to share our love with? We are so looking forward to all the new and wonderful things being parents again brings, many sleepless nights with feedings, diaper changes, cuddles with the baby, many family visits and so much more. We can hardly wait for that moment!
15. What do you want your future child's birthparents to know?
We want our child's birthparents to know that we are thankful to have been chosen and entrusted with their child. Their child will have a full, happy and secure life where they will be loved like no other child has ever been loved. Their child will have everything they need and will have a home where they are wanted, where they will thrive and where they will be respected for being exactly who they are. But most of all they will have a home where they belong and are very much loved. And our child's birthparents will be respected and appreciated too because we want their child to feel happy about where they came from and about the decisions their birthparents made for them to live their best life.
Thanks Diane and Tony for sharing your adoption story. We look forward to introducing you to more of our hopeful adoptive parents here soon.