This guest post is by Barb, a waiting adoptive parent.
When my husband, Tony, and I went through the homestudy process, we were asked a series of questions to determine our suitability to adopt.
One of the questions was about why we wish to adopt.
We mentioned that adoption is our first choice and explained that because one of Tony's brothers had passed away from cancer and his other brother is a cancer survivor, we didn't want to possibly pass anything down if we had a biological child.
We, of course, didn't know at the time what we know today but we had a gut feeling that something wasn't quite right.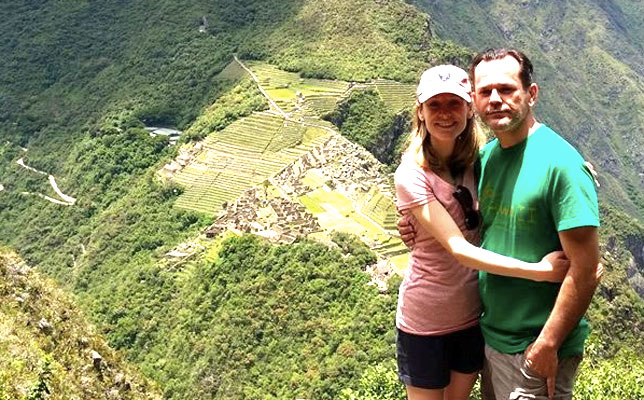 Sadly, in September of 2015, Tony's mom passed away.
She, too, suffered from cancer and it was beginning to look like there might be a genetic predisposition to cancer in the family.
Sure enough, testing had revealed that she was a carrier of a cancer gene.
A few months later, Tony's youngest sister also battled cancer but being the tough cookie she is, she beat it (she is also a carrier of the gene).
Fast forward to January of 2017, Tony got the results of his genetic testing – positive.
Not wonderful news but not surprising either.
Carriers of the gene have a 50 per cent chance of passing it down to their offspring.
We are so glad that we decided to pursue adoption because we do not feel comfortable with possibly carrying this gene forward.
It has been passed down from generation to generation in our family and we want to end this.
We really want to become parents but we would rather not have a family of our own than take the risk.
Just because Tony carries the gene doesn't mean he will get sick.
His siblings who developed cancer are or were smokers and Tony has never smoked.
This is important to note because smoking can increase one's risk of developing cancer.
Because Tony's doctor knows about his condition and because he gets tested way more frequently than the average person, if anything were to happen, it will be caught super early on.
He's ahead of the game!
Anyone can develop any illness throughout life and this is no different.
Tony is in great shape and he tries his best to live a healthy, active lifestyle.  He's vegetarian, I'm vegan, and we both take health very seriously.
When we found out about Tony's condition earlier this year, we were hesitant to put it out there, so to speak.
We were afraid that it would hurt our chances of adopting.
However, after many conversations, we realized that we have nothing to be ashamed of.
Everyone has their fair share of struggles and this just happens to be ours.
The possibility of a cancer gene is what led us to pursue adoption in the first place and therefore, it's an integral part of our adoption journey.
To hide this would feel inauthentic.
We know in our hearts that we made the right choice.
Our only hope is that instead of this lessening our chances of adopting, it will raise awareness of the fact that people pursue adoption for a host of different reasons.
We are only human.  Nobody's perfect and that's OK.
Barb is a waiting adoptive mother who lives in Toronto with her husband Tony and their rescue dog Teddy. They are excited to become parents and are hoping for that right match to come along.
Do you have an adoption story? Share it with us today.