This guest post is by Mira Gallaway.
No, I didn't get to plan a super cute way to break the news to my husband, our friends, or our family.
And I didn't wait in anticipation for the second line to appear, or the plus sign, or anything of that nature.
And I don't have an adorable baby bump to watch grow.
And I don't have an app or blog ticker telling me how big my baby is right now, or what fruit they compare to in size.
And I don't get to feel butterflies floating around in my tummy, or feel him or her stretching and growing safely under my heart.
There are a lot of things that I won't get to experience while I wait for my family to start, and you know what? That's okay.
As a waiting adoptive parent who is preparing for her baby's arrival, I too am an expectant mom.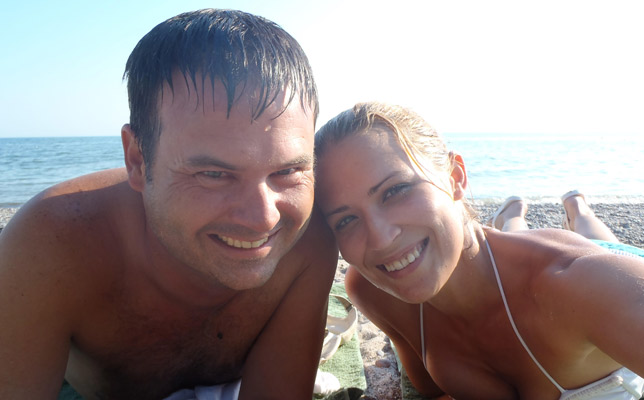 Expectant Mom: It's a title generally reserved for pregnant woman, but I think the definition of expectant mom needs to be opened up a little bit.
I don't want to take anything away from the miracle that pregnancy is, but I don't think my inability to carry my own baby should take away from the fact that I'm expecting a child as well.
I'm doing whatever I can to prepare to bring a child into my home.
Men can't get pregnant, but there are expectant fathers out there.
My husband and I are both 'expecting' to have an infant child in this house, under our care, hopefully in a timely manner from completing our home-study and PRIDE training.
While a pregnant woman's body prepares its body and breast tissue in order to create nourishment for the baby, expectant adoptive moms also could be preparing their bodies to induce lactation.
It's a real thing!! How amazing is that?! It's a lot of dedicated work, but that bond and attachment of breastfeeding is a possibility for adoptive mothers too.
Among other things:
I will get to change dirty diapers (And plan on perfecting cloth diapering!)
I will get to wake up in all hours of the night and sooth this sweet life
I may have a baby shower
I plan to breastfeed and baby wear
I will get to kiss boo boo's better
I may think I have this whole parenting thing planned out just like all expectant parents
With the amount of dedication required to prepare for adoption, I don't think people should get wrapped up on terminology or labels.
I feel like an expectant mom so that's what I'm going to call myself.
One day I too will get to comfort, to love, and to help develop the mind of an individual and watch this amazing feat of nature grow into its own independent marvel.
I hope I don't offend anyone in the process, but this may be the only expectant period of time I get so I'm going to enjoy it.
So, to the entire expectant (adoptive) mom population out there, nest away, let yourself be excited, pick out the colours for the nursery, put together a baby registry.
Enjoy it, Momma Bear. You've worked your butt off and you deserve it!
Update: Since this piece was originally published Mira Gallaway has become an adoptive mother. Mira is originally from Alberta and now lives in Ontario, where she runs a successful support group for women who have suffered fertility treatment failures, as well as an infertility-to-adoption support group. 
Do you have an adoption story? We'd love to share it with our community. Email us any time or find details here.