This guest post is by Barbara Wallner, an adoptive parent. 
Going through the adoption process can be an overwhelming and lonely experience. Often well-meaning friends and family try to help, but don't fully understand what it's like.
Many of waiting parents have heard stories about someone else's adoption gone wrong or how their friend's friend got pregnant as soon as she started the adoption process.
While such comments are usually well-intended, they often add to our feelings of being overwhelmed and isolated.
This is one of the reasons why having a support network within the adoption community is crucial to waiting and adoptive families.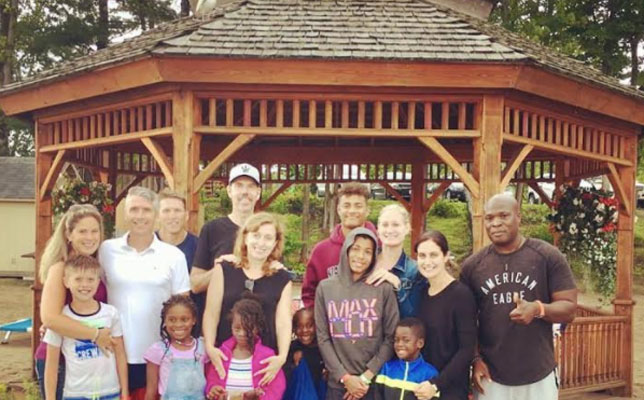 Ideally, it's a group of people who experience similar situations as they go through their pre- and post-adoption journey.
If you have adopted as a single parent, find a network of other single adoption parents; if you belong to the LGBTQ community, find an adoption support network within that community, and if you have adopted transracially, find other transracial adoption families.
This is not to say that you shouldn't find support in the larger adoption community as well.
My family was very fortunate to find the most amazing support network while travelling to Haiti every three months over a period of 2 ½ years.
During those trips, we spent a week with our kids in a hotel with at times over 20 other families, all spending precious time with their kids while waiting for their adoptions to be finalized.
Our hotel was surrounded by concrete walls, topped with barbed wire and we rarely left the hotel during the week we were there.
The families, who live all across North America, are still part of our larger support network through Facebook, and we see many of them once a year at a reunion that our orphanage director hosts in Ohio.
Among them are four families who live within a 100 kilometre radius of Toronto. We actually refer to each other as our Haiti Family.
We celebrate Christmas, Easter and our kids' birthdays together, and go away on a short vacations each summer.
Our kids, who spent the first years of their lives in the same room in a Haitian orphanage, get very excited to see each other and we parents are equally excited to spend time together.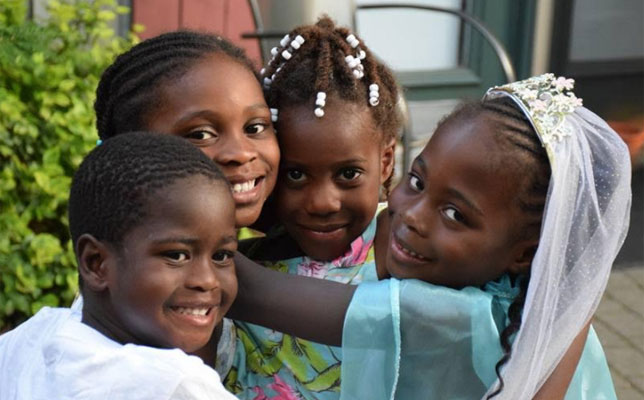 For many adoption families, their adoption journey does not come with an instant adoption network.
Fortunately, there are many groups that you can join, or agencies you can contact for help.
For families in Ontario, you can reach out to The Adoption Council of Ontario, join Adopt4Life or similar support networks or start your own group through Meetup, for example.
For families adopting internationally, your agency should be able to put you in touch with other families who are going through the adoption process or have completed it.
You can also find a comprehensive list of support networks on the Canada Adopts! website.
Finding or creating that network will allow you to connect, feel understood and provides a different level of support and understanding.
Barbara Wallner is an adoptive mom of a six-year-old daughter she and her husband adopted from Haiti in 2013. Learn more about her adoption journey at It's Not All Black and White. 
Do you have a adoption story? Share it with us today.