Adopting a baby can sometimes feel like an obstacle course.
No sooner have you overcome one hurdle—taking the PRIDE course, finding an agency, completing your home study, etc.—than another one comes your way—writing your parent profile, creating your social media channels, spreading the word to family and friends, etc.
But those challenges are minor compared to the one that eventually awaits you down the road: Meeting an expectant mother with an adoption plan for the first time.
Match meetings are a lot like a first date, with both parties checking each other out to see if they're the right fit.
With so much on the line, it's hard not to get stressed. One wrong word and everything you've worked for could suddenly go down the drain.
Not to worry. Keep in mind two things. First, the expectant mother will be just as nervous as you are. And second, there's a reason why she is meeting you.
You've impressed her! She wants to make sure that you're just as lovely as you came across in your parent profile.
Be yourself and you'll have nothing to lose. But if you're worried about being tongue-tied or at a loss for something to say, here are 6 ice breakers to help you get your match meeting off to a good start and put an expectant mother at ease.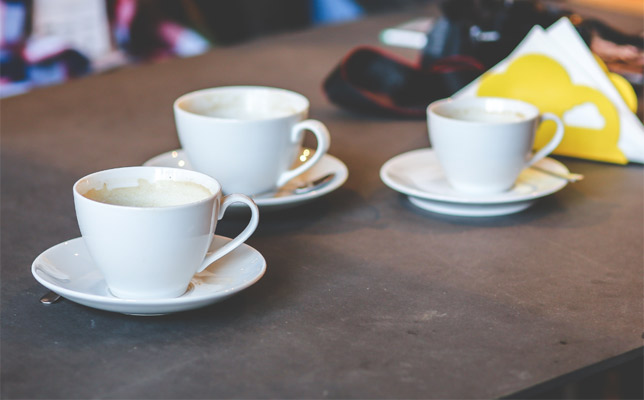 1. Hi, I'm . . .
First time meetings can be awkward and are often punctuated by long uncomfortable silences. But they don't have to be. Treat your match meeting the way you would any first meeting.
Think of the expectant mother as a potential friend, as someone you want to know better. And there's no better—or easier—way to make a strong first impression than to smile, stick out your hand, and introduce yourself.
2. How are you?
Three simple words, but together they say so much. Not only do they build trust and show the expectant mother that you care. They also signal that you're interested in her (and not just in her baby), which is one of the main goals of your first meeting.
3. How has your pregnancy been?
People love talking about themselves. Expectant mothers are no exception. And let's face it, when you're carrying a baby there are a lot of things to talk about. Asking her about her pregnancy is a natural conversation point.
Just be sure to keep the questions light and upbeat. For instance, asking her about any special cravings she might have is fine. But avoid potentially contentious topics such as the baby's father or whether her family is on board with her decision.
4. What's been the best part of it?
One of the things you'll want to do during your initial conversation with an expectant other is make a connection with her and figure out whether you have a future together.
Finding positive things to talk about will keep the discussion moving forward, whether they be inquiries about her pregnancy or other safe topics such as the weather, a story in the news, or details about your trip to see her.
5. What do you like to do in your free time?
Asking an expectant mother about what she likes to do in her spare time or about her favourites (movie, food, singer, actor, etc) is another guaranteed way to draw her out and keep her engaged.
In the early stages of your relationship, keep your questions general and open-ended. Avoid making assumptions or coming across as judgemental. Leave the harder, more specific questions for your adoption professionals or for later on, when you're more confident about your relationship.
6. Is there anything you'd like to know about us?
Just like you, an expectant mother will have a list of questions to ask you, ranging from why did you choose adoption to your thoughts about parenting. Make sure that you're prepared to answer them.
Inviting her to ask questions is a great way to show that you're approachable and have nothing to hide–two important things you want to convey the first time you meet anyone, let alone to the woman who could one day be the mother of your child.
Meeting an expectant mother for the first time is a nerve-wracking event but it could be the turning point in your open adoption journey. By asking these six questions, you can make the most of your time together and never have to worry about finding the right things to say.
Do you have an adoption story? Email us or find out more about how to share it with our community. 
Help us raise awareness about adoption. Like us on Facebook.