This guest post is by Barb, a waiting adoptive parent.
Next month marks two years since my husband and I have been officially waiting for an adoption match.
We did a lot of research about open adoption and finding a match before we started the process but I don't think anything could have fully prepared us for what was to come.
We have experienced highs and lows and through it all, we have learned some valuable lessons about what it means to connect with expectant parents who are considering adoption for their baby.
Here are some of the most important ones.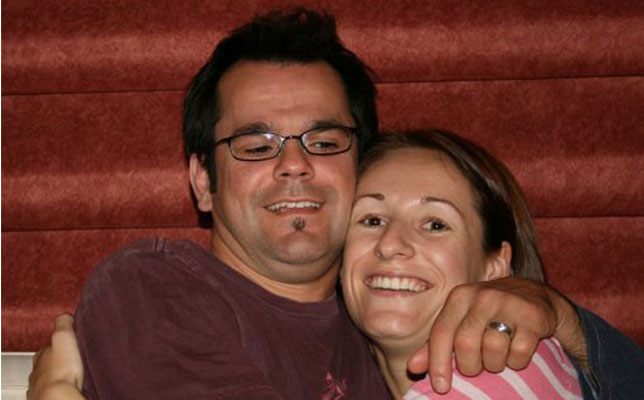 1. Patience is a virtue.
Aside from writing the best adoption profile, putting ourselves out there, and being proactive in this process, there isn't much we can do to get picked by expectant parents.
We really have to be patient. Sure, that's easier said than done but once we learned to accept the fact that we can't control everything, the better it became for both of us.
2. We are good enough.
Seeing other waiting families connect and find adoption matches with an expectant mother before us has been difficult, especially when some of those families started the process later than we did.
We often asked ourselves, "Why aren't we good enough?" It took us a long, long time to realize that actually, we are.
An expectant mom is only going to pick one family in the end and she's going to pick one with whom she feels a genuine connection.
That can't be faked or forced. We just have to be our authentic selves and hope that one day, it will happen.
3. It's OK not to be strong all the time.
The journey to adopt a baby can be a difficult one at times and I have learned that it's OK to be honest about that.
By opening up about my struggles and feelings, I have received a great deal of support from loved ones.
There's no need to hide how you really feel and by reaching out to others, you may even make a few new friends (in support groups, for example).
4. Change is good.
We changed practitioners. We have edited our parent profile countless times and mailed them out to our agencies and licensees each time.
There are certain things in this process that we have control over and since we have given it our best shot, we will have no regrets.
5. The show must go on.
Adoption experts are always saying that hopeful adoptive families shouldn't put their lives on hold while they wait to connect with a prospective birth mother and this couldn't be more true.
Sure, we could put making plans on hold while we wait for the call but no good would come of it. What if we don't adopt? We will have lost that time.
So, in March, we went on a trip. It crossed our minds: What if we are matched with an expectant mother and the baby is due before our vacation?
That's what travel insurance is for. It's easy to cancel a trip.
Self-care is so important. You have to be the best version of yourself before you can raise another human being. Do whatever makes you happy and if you've always liked traveling, don't stop now.
I have grown so much from this adopting experience and I have no doubt that I will continue to learn more about myself as time goes on.
And you know what? I like myself more and more each day. Often, situations that challenge us make us stronger and better people in the end and that's something I will always appreciate.
Barb is a waiting adoptive mother who lives in Toronto with her husband Tony. They are excited to become parents and are hoping for that right match to come along.
Do you have an open adoption story? Share it with us today.
Help us raise awareness about open adoption. Like us on Facebook.