Few things in the open adoption process are as challenging as finding a match with expectant parents.
By then, you've already gone through the police checks, the financial checks, the medical checks,  not to mention the questions and reactions from your family, friends and others.
But reaching out to expectant parents considering adoption takes your journey to a whole new level.
As a waiting adoptive parent, you want to succeed. But sometimes there are things you may be telling yourself that could actually be holding you back from making an adoption connection by creating a negative mindset.
Here are 10 things that waiting parents who find an open adoption match never say.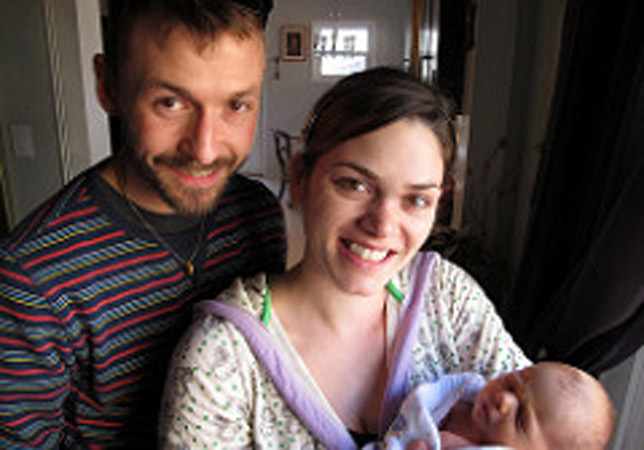 1. What do you mean we have to re-do our adoption profile? No one is going to read it anyway.
If at first you don't succeed, try again. Adoptive parents understand that, and are wiling to change things up if they don't get the response they desire the first time around. They know sometimes small changes to their parent profile can make a big difference and will ultimately speed up the matching process.
2. So what if our photos aren't great? They're good enough.
Successful adoptive parents know about the importance of making a strong first impression in their adoption profile. They know that their photos are the first things that their future child's birthparents will see, and it could be the last thing they see if it's not visually appealing. They understand that creating strong photos is a great way to put their best foot forward and make a connection.
3. If a match happens, it happens. If it doesn't, well, that's ok too.
Although adoption is full of uncertainties, successful adopting parent don't leave anything to chance. Instead of sitting back and waiting for a match to happen, they do everything in their power to make it happen. They understand that being proactive can make the difference between waiting two months and two years to connect with prospective birthparents.
4. What more do they want from us?
From writing your adoption profile to creating a Facebook page, the list of things you need to do as part of your outreach campaign can seem endless. But just remember there's a lot at stake. Successful adoptive parents understand that and are willing to go the extra mile to do what it takes to find an open adoption match.
5. I'm sure our social worker has better things to do than waste her time talking to us.
When the going gets tough, successful adoptive parents tough it out. But sometimes they just need an extra hand. And that's where your adoption social worker comes into play. She can help you get over the bumps along the way and help you connect with expectant parents with an adoption plan faster and easier. Don't be afraid to lean on her for guidance and support—she's in your corner and wants you to succeed!
6. How are we supposed to know that?
Adopting a baby isn't something you can do solo. You need a team of specialists to help you. But they can only help you so far. There's a lot you need to learn about the process on your own. Take the initiative and educate yourself. From private adoption laws to advertising possibilities, you need to keep on top of the lay of the land and what your options are.
7. Can't it wait for another day?
There are enough delays in the open adoption process without creating some of your own. Successful adopting parents know that the sooner they check something off their list, the closer they'll achieve their goal. While it's tempting to put things off for another time, procrastinating will only make your outreach harder and add to your stress and frustration.
8. It's not fair that everyone else is finding a match before us.
There are so many things in the adoption process that are outside your control. And sometimes, when you hit a roadblock or obstacle, they may seem unfair. But instead of complaining about them and seeing your adoption journey as a competition, work around them. Be resourceful and stay positive. Parents who find an open adoption match understand that while the journey is hard, it's worth it in the end.
9. Who cares whether it's true or not. We just want to find a match.
Your profile is your calling card to an expectant mother considering adoption. Before she contacts you, that's all she'll have to go on about you. Making sure that it's an accurate and honest reflection of your life and the relationship you hope to have with her isn't just important. It's crucial. Misrepresenting yourself in your profile will kill your chances of creating an open adoption match and set your journey back in a serious way.
10. We don't know how much longer we can wait.
Waiting is a big part of the open adoption process. No matter what stage you're at, there's always some kind of waiting involved. But nobody says you have to put your life on hold. From updating your parent profile to expanding your outreach, there are things you can do to make the wait time go faster and connect with your future child's birthmother more easily.
Finding an open adoption match is a difficult process where there's no room for negativity. If you find yourself saying or thinking of any of these phrases, strike them from your mind and replace them with more positive thoughts and sayings. It may not help you find a match with your child's future birthmother sooner, but it will make the process a lot easier and more enjoyable.
Hoping to adopt a baby through open adoption? Looking to boost your online presence? Check out our profile plans.
Help us raise awareness about adoption. Like us on Facebook.