Welcome to Canada's Adoption Meeting Place
I'm hoping to connect with expectant parents considering adoption
Create a Profile
Meet Our Waiting Adoptive Parents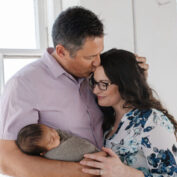 Thank you so much for your site. Without Canada Adopts we would have never found our little Miracle. It's been a very long wait but we finally have everything we could ever imagine. We are so blessed and forever grateful.
Our Blog
When it comes to choosing adoption, every woman has her own reasons to create a placement plan.
In a split second our lives were forever changed. She asked us if we would be willing to adopt her baby.
I want you to know that birth mothers love their children.