Welcome to Canada's Adoption Meeting Place
I'm hoping to connect with expectant parents considering adoption
Create a Profile
Meet Our Waiting Adoptive Parents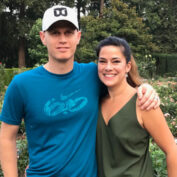 We were matched through Canada Adopts and are now the proud parents of healthy newborn twins! The entire process was smooth and much quicker than expected. It's been great to follow along on the site to see other couples matching as well over the last year. Thanks for everything!
Our Blog
How do you turn the page and increase your chances of making 2022 your year to adopt?
If your efforts to find an adoption match last year didn't work, it's time to try something new.
This felt like the scariest thing we had ever done. We had no idea what to expect. We boarded the plane not even knowing where we were going to sleep that night.