Welcome to Canada's Adoption Meeting Place
I'm hoping to connect with expectant parents considering adoption
Create a Profile
Meet Our Waiting Adoptive Parents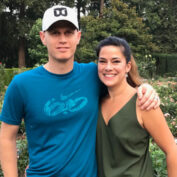 We were matched through Canada Adopts and are now the proud parents of healthy newborn twins! The entire process was smooth and much quicker than expected. It's been great to follow along on the site to see other couples matching as well over the last year. Thanks for everything!
Our Blog
Almost everybody has something they'd rather not discuss in their home study.
This was a journey of tenacity and dogged-determination.
For me, the experience has been life-changing, gut-wrenching, and profoundly rewarding.