No matter what the question is, we can always count on our online community to find the answer.
Looking for a local support group? Want help with your home study? Need a hand creating your parent profile?
Our fans and followers on Facebook, Twitter and Instagram are always ready to step up to the plate and do their part to help.
Last month, during Adoption Awareness Month, was no different. Except this time we were the ones asking the questions.
And that included this one: Complete the phrase "Adoption is…"
While most of the 50+ responses to that question focused on the more positive, heart-warming aspects of adoption ("Adoption is proof that love conquers all"), others zeroed in on some of the less commonly discussed parts ("Adoption is loss').
Take a look for yourself. As you go through them we think you'll agree that no matter what your connection to adoption is, these answers are powerful and provocative.
"Adoption is why I'm alive. It's the greatest gift I was ever given." Marcie Ellison
2. "Adoption is knowing my daughter has everything she needs by the best loving family." Khambia Clarkson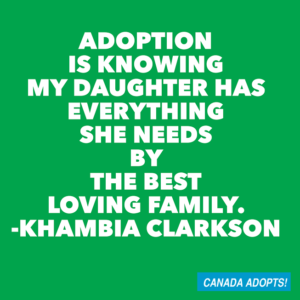 3. Adoption is proof that love conquers all." Matthew Eli Lindsay Peyton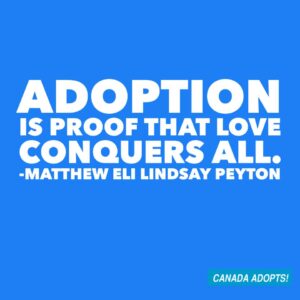 4. "Adoption is what completed our family." Honor Fiorini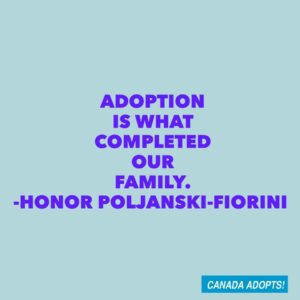 5. "Adoption provides choices, chances, and a large dose of hope. "  Reiner MacPhail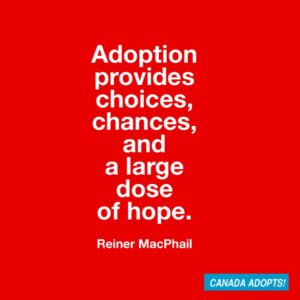 6. "Adoption is a dream fulfilled, a child loved, a family made." Alicia Castillo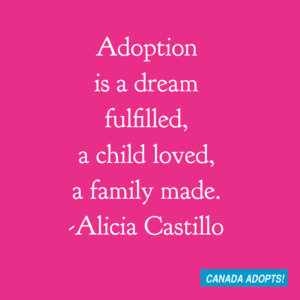 7. "Adoption is creating a beautiful bond of love that cannot be broken." Steve Glenn Stebbins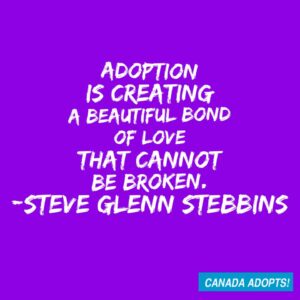 8. "Adoption means all of our dreams coming true in one precious moment." Tara Wells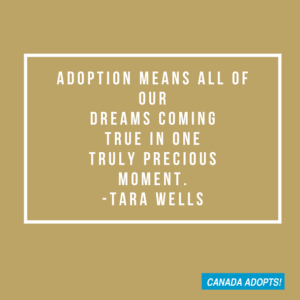 9. "Adoption is what fills my heart with love, my house with laughter and my future with joy!" Sara Neale MacGregor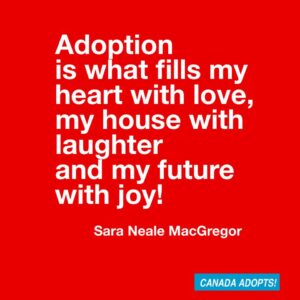 10. "Adoption is God's love through someone else." Natalie Barron Floyd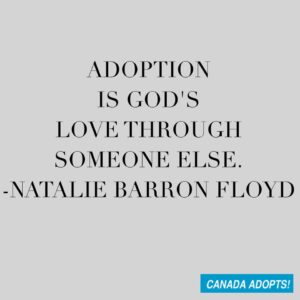 11. "Adoption is the bravest thing anyone can do." Meg Richfield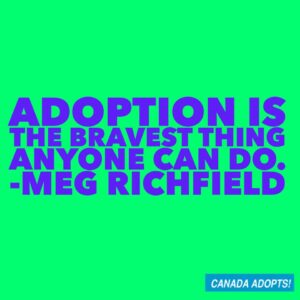 12. "Adoption is prayers being answered for both parties." Kelly Richmond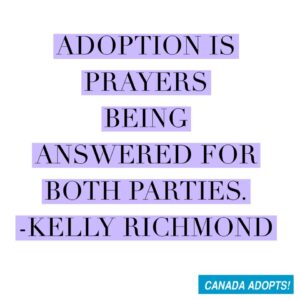 13. "Adoption is a lifelong journey!" Debra Lynn Copeland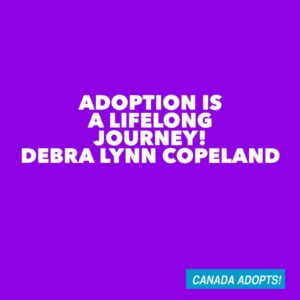 14. "Adoption is the greatest gift we could have ever asked for." Stephanie Plomp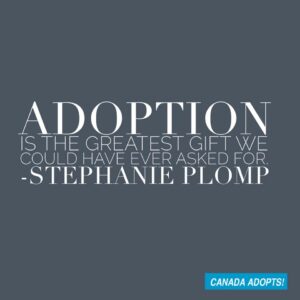 15. "Adoption is having the chance to say to a precious child what my heavenly father said to me when I was adopted: 'I will not leave you as orphans. I will come to you.' Kaila MacDuff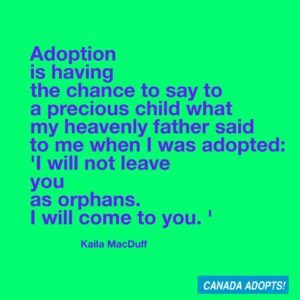 16. "Adoption is hope." Chris Chrisco.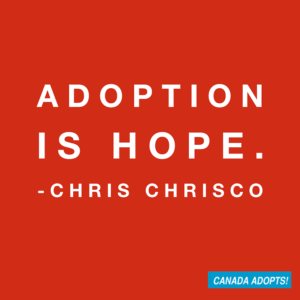 17. "Adoption is what blessed me with two people who love me like I am their own, shown me what real love is, and has time and time again shown me I made the right decision for my son." Natasha Albert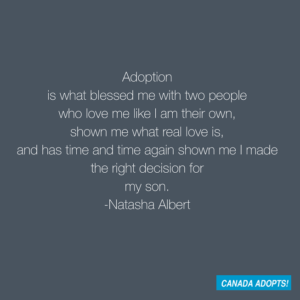 18. "Adoption is. not always easy but despite the odds strong, loving relationships can be forged." Erin McClure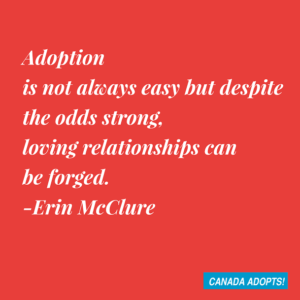 19. Adoption is simply magical. Tonya Moores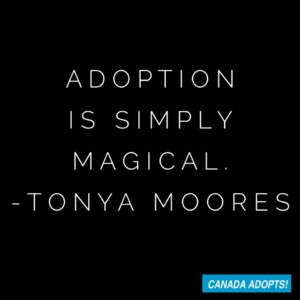 20. "Adoption is a gift from God for two families to be together in a child's life." Lynn Mike Kreiner
21. "Adoption is about giving a child roots and wings." Kris Honsberger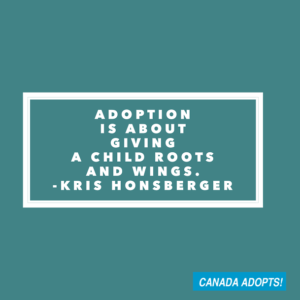 22. "Adoption means I'll finally get to be a mom." Ruth Wilson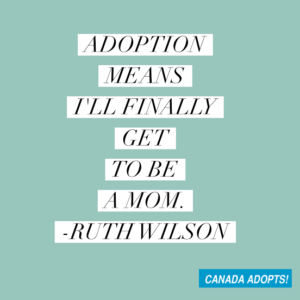 23. "Adoption is two kinds of love." Gladys Hummelt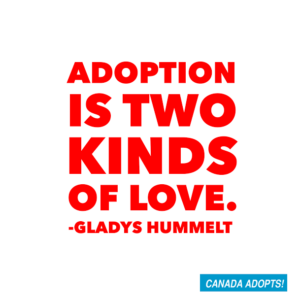 24. "Adoption is the best present I ever gave my husband – we finalized in court on his birthday." Meagan Whitehorn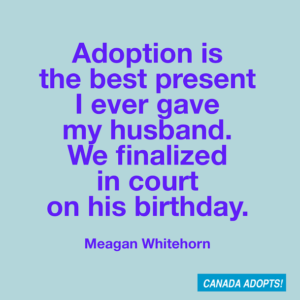 25. "Adoption is a new family, a new hope for a child, and a miracle for someone who can't have their own child." Keshia Rose Jones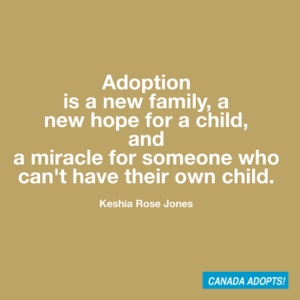 26. Adoption is expanding your family through love." Sandi Erzinger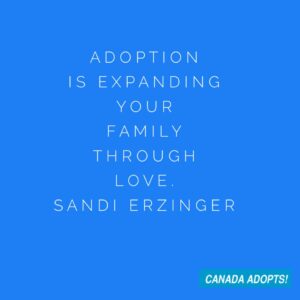 27. "Adoption is love." Bif Naked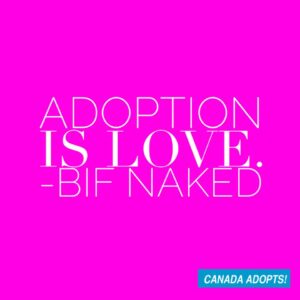 28. "Adoption is sacrifice. On both sides." Shannon QL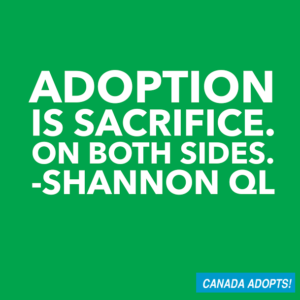 29. "Adoption is our miracle." Meagan Elizabeth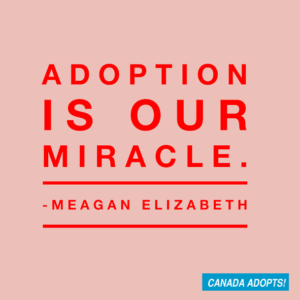 30. "Adoption is finally getting what you never knew you always wanted." Helen Norman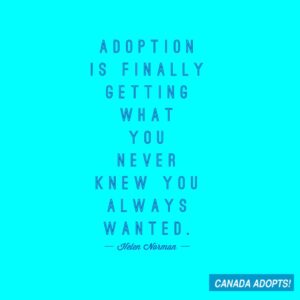 31. "Adoption is giving your heart to a child who is seeking a mum who sees their inner journey." @Joriestory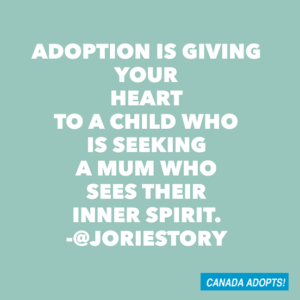 32. "Adoption is an opportunity for children to have a forever family and the opportunity for couples or individuals to create a family that would not be otherwise possible." Shay Smeets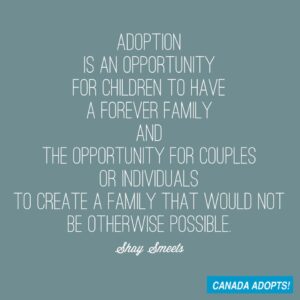 33. "Adoption is completing a circle that was broken by  infertility." Melissa Barker-Spindler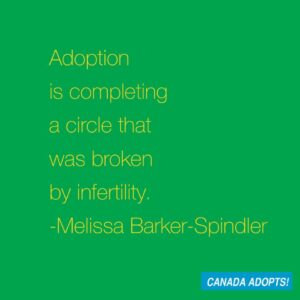 34. "Adoption is the best of two worlds." Lyn Throndson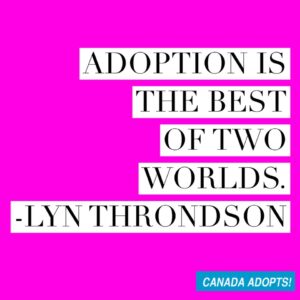 35. "Adoption is proof that family is more than blood." Lindsey Smeding-teBrake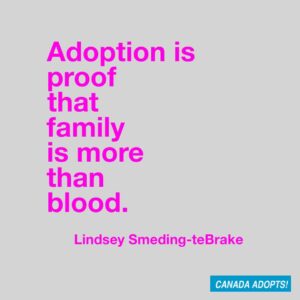 36. "Adoption is having someone to hug and kiss in the morning." Debbie Sigstad
37. "Adoption is a rollercoaster but worth the ride to the finish line." Melissa Parsons
38. "Adoption is the ability to express the gift of love to an individual by choice." @Mirandaine
39. "Adoption is one of the hardest things I've ever done but also the most rewarding." Samantha Brackenridge Boros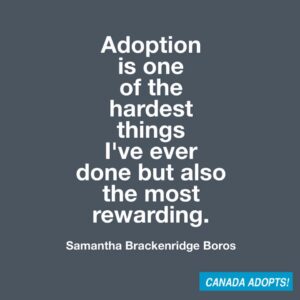 40. "Adoption is a second chances." @Katyemj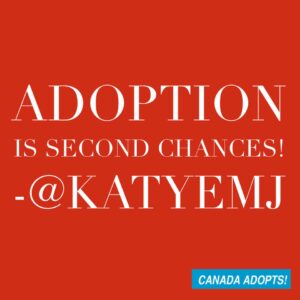 41. "Adoption means living out faith  and caring for orphans and those in need." Karen Nicol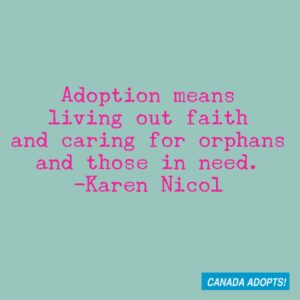 42. "Adoption made me a mother and gave me a family." Samantha Crimm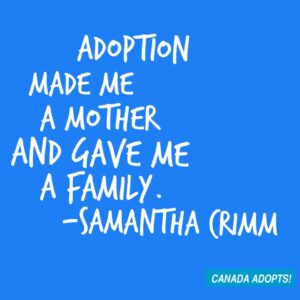 43. "Adoption is a long wait that's definitely worthwhile because it brings happiness to the two parts involved." Alessia Comis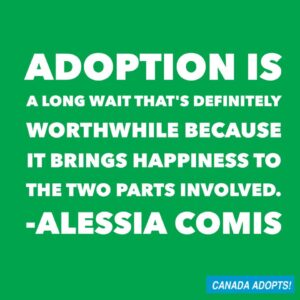 44. "Adoption is loss." Kelly Stewart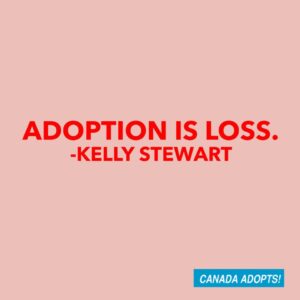 45. "Adoption is about family, completion, hope, happiness, and acceptance for all involved." Tammy Wrice Paetkau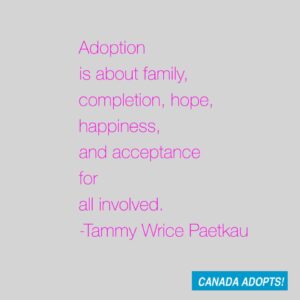 46. "Adoption is knowing that you've chosen to give your child the best childhood that you're able to." Stephanie Burton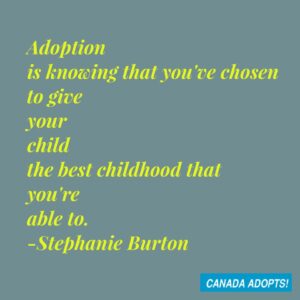 47. "Adoption is what first made me a sister and now a mother." Audrey Maloney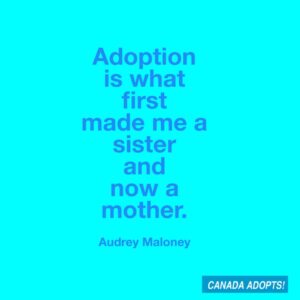 48. "Adoption is unconditional love." Tammy Bozzard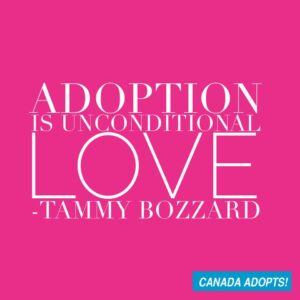 49. "Adoption is the best of two worlds." Kristen Maxwell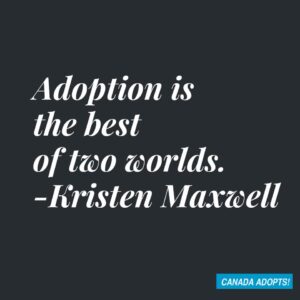 50. "Adoption is being lucky parents who have a wonderful daughter and two amazing new friends." Jerry Seitz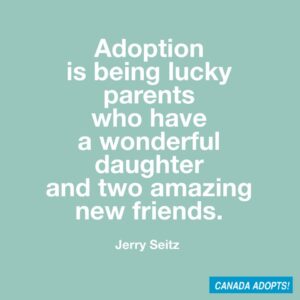 51. Adoption is a great way to help two people in need." Jeannie Krueger Lachman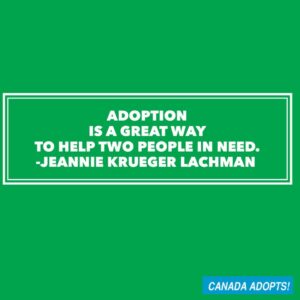 52. "Adoption is my extended family." Natasha Albert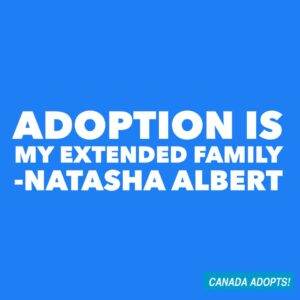 Do you have an adoption story? Share it and inspire others.
Help us remove the stigma around adoption. Like us on Facebook.