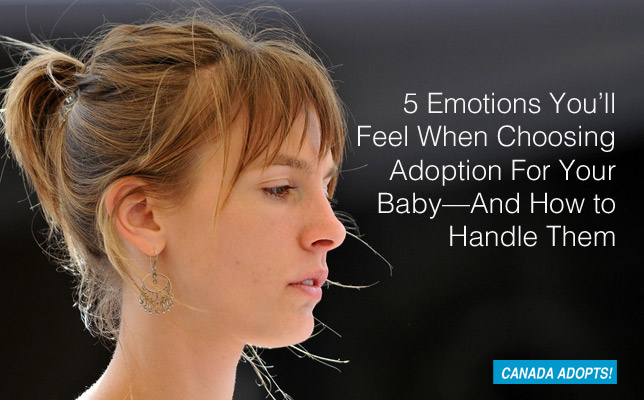 Choosing adoption for your baby is a complicated process. It can also be a rewarding one, depending on your circumstances, the planning and preparation that go into your decision, and what happens afterwards.
With open adoption, in particular, you can have a say in many aspects of the pre-placement process, from choosing the adoptive parents to deciding how much contact you want to have with them and your child as he grows up.
But that doesn't mean it's easy. No matter how you look at it, no matter how much planning and preparation go into your plan or how committed you are to it, placement involves loss and can be a traumatic experience.
You've probably heard of the five stages of grief that people undergo after the loss of loved one or the end of a relationship. As someone who is thinking of adoption, you'll experience a similar emotional journey in the months, weeks or days leading up to your child's placement.
Although every expectant parent experiences this journey differently, here are some of the more common emotions you can expect to feel as you begin creating an adoption plan for your baby. Continue reading →