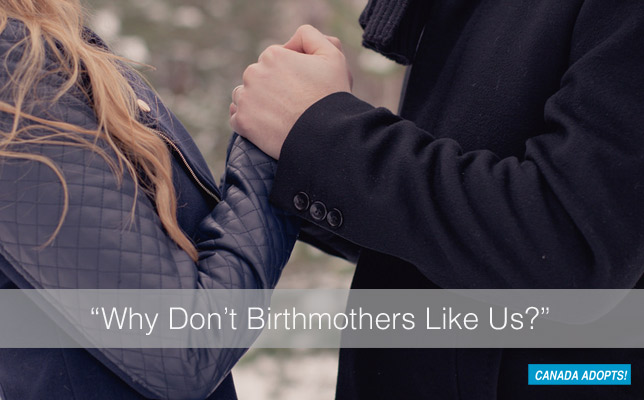 "Why don't birthmothers like us?"
The question came out of the blue, but it wasn't completely unexpected. Other prospective adoptive parents had asked it before.
I'm sure I did too when were waiting to adopt.
It came from a prospective adoptive mother I'll called Pam. For nearly two years, she and her husband had been waiting to get picked by an expectant mother with an adoption plan.
And yet despite a few inquires that didn't pan out, they were still waiting to get matched. And they were quickly losing hope.
"Sometimes I feel like it's just not going to happen for us," she said. "Every day I lose faith and wonder whether it's time to move on and give up on our dream to become parents."
And that's when she wondered whether the reason they hadn't been picked was because birthmothers simply didn't like them. Continue reading →