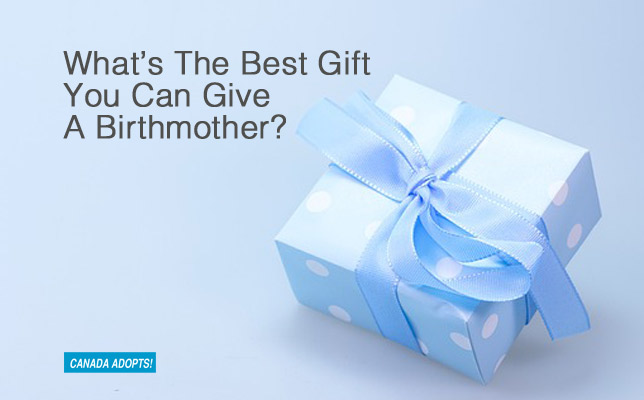 Now that the holidays are almost here, you're scrambling to find the perfect last-minute gift for everyone on your list.
There's your brother who hates presents of any kind, your sister-in-law who never has a nice thing to say about you, and the cousin that you haven't seen in years.
But this year there's a new family member on your list: your child's birthmother.
What do you give someone who has given you the gift of parenthood? A piece of jewelry? A photo of your baby? A framed handprint?
They're all nice gestures and your child's birthmother will certainly appreciate them. But as good as they are, they're not the best. Continue reading →